Velocity Ride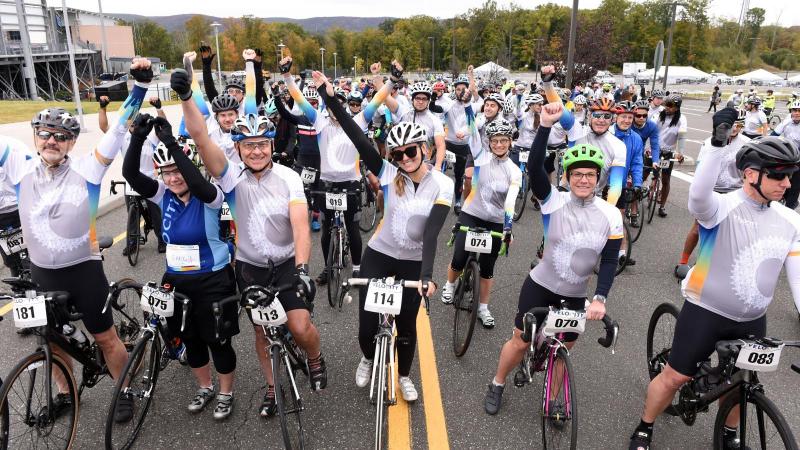 Velocity is an annual cycling event benefiting Columbia's Herbert Irving Comprehensive Cancer Center.
Learn more about how we're joining together as one unstoppable force by riding, walking, running, or doing any activity of your choice on or before October 3, 2021 - Velocity Day.
Join Us in Our Mission To Solve Cancer
100% of the funds raised from Velocity support the expert clinical care and cancer research our researchers and clinicians have dedicated their lives to give.
Funds raised this year will go toward:
Expanding access to our multi-disciplinary cancer care, especially in areas of greatest need.
Enhancing discovery through a "bench to bedside" pipeline, giving researchers resources to rapidly translate laboratory findings into new patient therapies.
Fostering career growth across all phases of training, with an emphasis on diversity, equity and inclusion.
Continuing Columbia's proud legacy of innovative research through the Velocity Fellows Program and more!
---
Velocity Fellows
Money raised by the Velocity community will be presented as grants to up to five researchers selected as Velocity Fellows, who will use these crucial funds to conduct cancer research at all stages.
---
Why I Ride
Velocity participants, including Columbia Cancer clinicians, researchers, and patients, share what drives them to participate in Velocity.