Stomach Cancer
Make an Appointment
Our team of dedicated access representatives is here to help you make an appointment with the specialists that you need.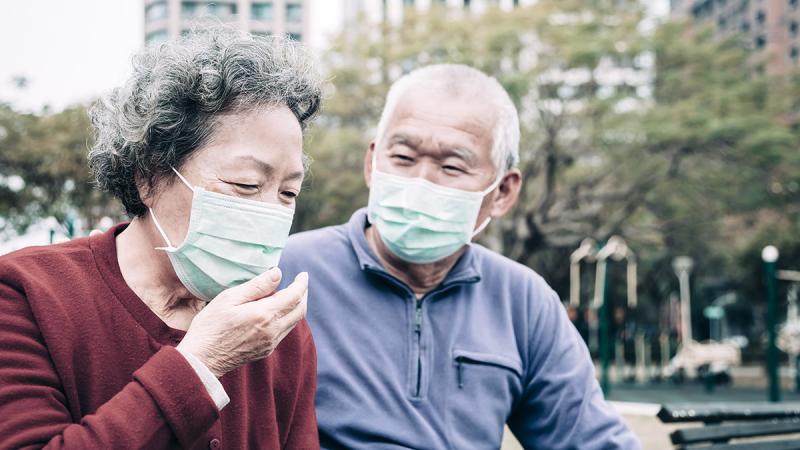 When you're diagnosed with cancer, the most important thing you can do is to find a cancer treatment center with the expertise and experience to give you the best outcome possible.
At the Herbert Irving Comprehensive Cancer Center, we know that you are more than your cancer diagnosis. Our highly experienced caregivers are here to help you navigate every step of your cancer journey, from diagnosis to treatment to survivorship.
You will have a multidisciplinary team of stomach cancer specialists who will design a treatment plan that is specific to your individual biology and your cancer's genetics.
Our Expertise at Your Service
We follow gold-standard care for stomach cancer and our world-renowned researchers at Columbia University work in the lab and through clinical trials to bring the latest treatments to you. Your compassionate care team at NewYork-Presbyterian Hospital will treat you with the warmth and respect you deserve.
We're ranked among the best hospitals in the nation by U.S. News & World Report's Best Hospitals, and we're backed by the power of the National Cancer Institute, which designated Columbia University as a Comprehensive Cancer Center, its highest designation.
You'll Have Your Own Team of Stomach Cancer Experts
Cancer diagnosis and treatment requires an entire team of specialists and support caregivers. Your patient-centered clinical care team includes surgeons, medical oncologists, radiation oncologists, nurses, and allied caregivers who will meet to create your personalized care plan.
Your team will work with you to coordinate your care from treatment through survivorship. You will have access to information and support beyond your doctors and nurses.
You'll Have Access to Leading Clinical Trials
At Columbia Cancer, we believe that our discoveries here will end cancer everywhere.
People who have stomach cancer may have the opportunity to participate in a clinical trial in addition to current treatments. Clinical trials bring you access to the newest therapies, such as targeted treatments and immunotherapies.
You'll Have a Wealth of Support Resources
Because we treat the whole person, not just the cancer, we have created Patient Support Services that provide care and support outside of traditional medical care. You will have access to alternative treatments like acupuncture, resources for stress management, yoga therapy, spiritual support, support groups, and more.