About the Herbert Irving Comprehensive Cancer Center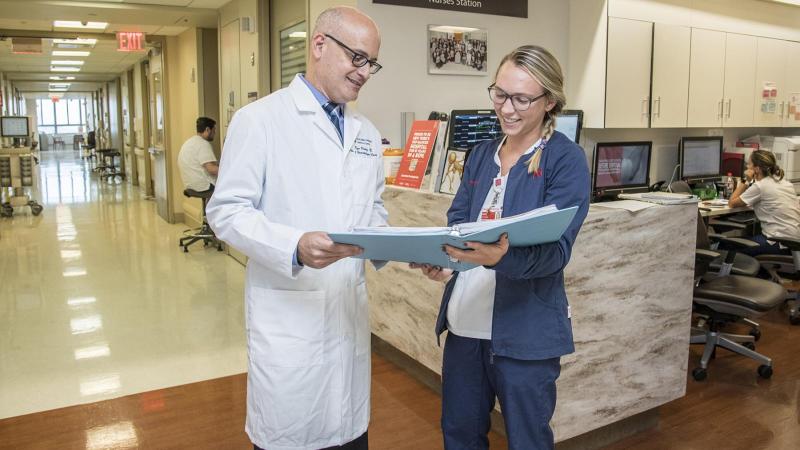 The Herbert Irving Comprehensive Cancer Center (HICCC) is the home for cancer research and patient care at Columbia University and NewYork-Presbyterian/Columbia University Irving Medical Center. Our cancer center researchers and physicians are dedicated to understanding the complex biology behind cancer, from before it begins to its evolution and spread. We apply that knowledge to the discovery and design of innovative cancer therapies and prevention strategies that reduce the disease's incidence and progression and improve the quality of life for all those affected—in our region and throughout the world.
The HICCC is one of only 51 National Cancer Institute (NCI)-designated comprehensive cancer centers in the United States, a designation that we have maintained since 1979. The HICCC has more than 250 members across six schools at Columbia University with more than $30 million in National Cancer Institute funding and over $100 million in cancer grants.
Partnering with a top hospital and leading academic center in New York City, NewYork-Presbyterian Hospital and Columbia University, the HICCC fosters a community of scientific excellence and outstanding patient care.
---
Innovative Research
The HICCC brings together the top talent across Columbia University's leading research programs and departments to build a community of scientists dedicated to solving cancer. Our experts are leaders in cancer research, designing new ways to look at cancer, understand how it works, and develop treatments that stop it in its tracks.
---
Whole Person Care
Our multi-disciplinary teams of experts tailor treatment plans specific to each patient's unique disease and genetic profile. We use the power of cutting-edge technology and discoveries made in our labs to provide our patients with individualized care. Our compassionate caregivers help patients through every step of their cancer journey, from diagnosis through survivorship.
---
Training the Next Generation of Cancer Researchers
As part of a leading academic medical center, our mission also includes teaching reseachers and physicians. Our innovative, cross-disciplinary training and fellowship programs provide the next generation of cancer researchers with the tools to continue the fight against cancer.