Uterine Cancer
Make an Appointment
Our team of dedicated access representatives is here to help you make an appointment with the specialists that you need.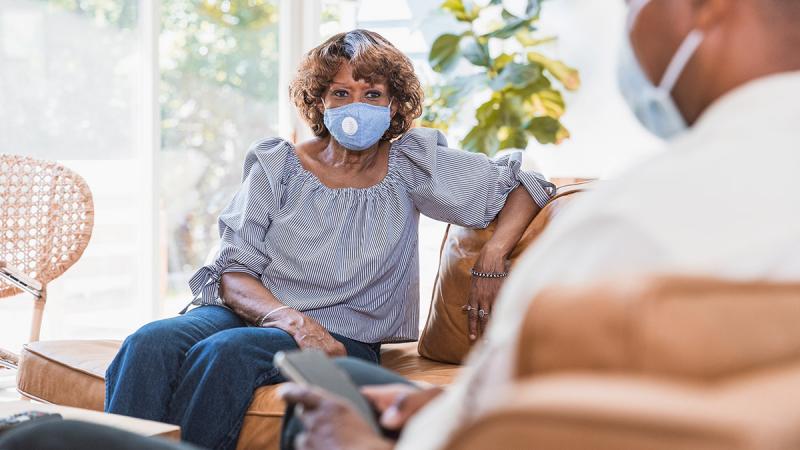 If you have been diagnosed with Uterine cancer, the experts at the Herbert Irving Comprehensive Cancer Center (HICCC) are here to help. At Columbia University Vagelos College of Physicians and Surgeons and NewYork-Presbyterian Hospital, your care team will combine the latest research with world-class patient care by bringing together a multidisciplinary team of specialists from the Divisions of Gynecologic Oncology, Radiation Oncology and Plastic Surgery. 
Our Expertise at Your Service
Our caregivers see hundreds of people with uterine cancer and other gynecologic cancer each year. We're ranked among the best hospitals in the nation by U.S. News & World Report's Best Hospitals, and we're backed by the power of the National Cancer Institute, which designated Columbia University as a Comprehensive Cancer Center, its highest designation. We offer groundbreaking treatments, some of which are available only at a handful of centers across the US. 
You'll Receive State-of-the-Art Care
At the HICCC, when you come to us for uterine cancer diagnosis and treatment, you will receive care from doctors, nurses, and other specialists who are among the most experienced gynecologic cancer specialists in the world. 
Many of your doctors are also researchers, working to "translate" their discoveries into new diagnostics, treatments, and therapies for gynecologic cancers like uterine cancer. Our researchers are part of the Gynecologic Oncology Group and NRG Oncology, which brings together the best US minds in clinical research with funding from the National Cancer Institute. We conduct dozens of clinical trials on the latest, most promising medication treatments and targeted drugs. We use the power of these discoveries made in our labs to give you personalized, comprehensive care.  
You'll Have Your Own Team of Experts
To diagnose and treat cancer, you need an entire team of specialists and support caregivers. We have assembled a team of experts who will meet with you and collaborate to design a care plan based on your cancer's biology, best practices, innovative new treatments, and your desires. They'll also coordinate your care across all the expert resources beyond your doctors and nurses.
You'll Have Access to Leading Clinical Trials
At Columbia Cancer, we believe that our discoveries here will end cancer everywhere. As a person with uterine cancer, you may have the chance to participate in a clinical trial while you have current treatments. All of our gynecologic cancer doctors conduct clinical research and lead innovative clinical trials focused on advancing new treatments.
You'll Have a Wealth of Support Resources
People who have cancer often benefit from care and support outside of regular medical care. Our Patient Support Services include everything from free exercise classes (CancerFIT) to help with managing the stress of treatment to yoga therapy, acupuncture, spiritual support, and support groups.
Woman to Woman—Our Support Group for Women With Gynecologic Cancers
We designed the Woman to Woman gynecologic cancer support group to connect you with others who are in your position. The group pairs newly diagnosed people undergoing treatment at NewYork-Presbyterian Hospital/Columbia University Irving Medical Center with specially trained survivor volunteers for one-on-one emotional support and guidance. The matches are based on cancer type. We believe "to know the road ahead, ask those coming back." For more information about our Woman to Woman program, please contact our program coordinators at (212) 305-3410. Woman to Woman is funded by ORCF and generous patient support.