Get a Second Opinion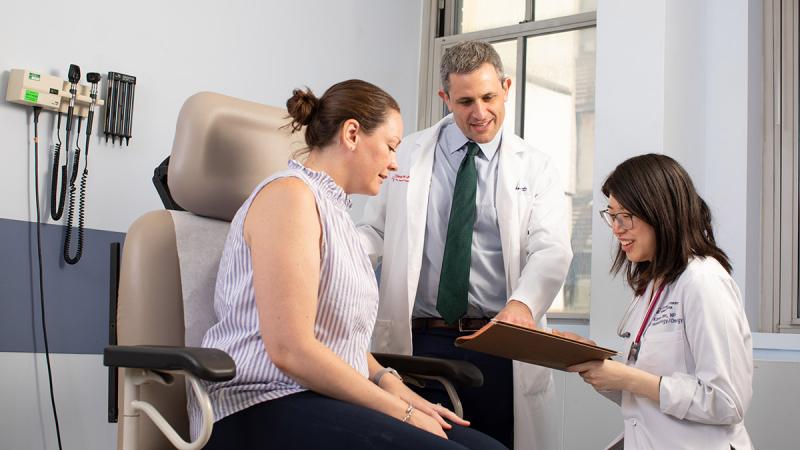 Make an Appointment
Our team of dedicated access representatives is here to help you make an appointment with the specialists that you need.
When you've been diagnosed with cancer, it's important to find the right place to receive your care. It's normal to have questions or be unsure about what's next. At Columbia Cancer, we are here for you. We welcome the opportunity to give you a second opinion about your cancer and treatment. 
We have experts across every cancer type, specialized in their fields. We are at the forefront of cancer care and research. Our researchers and physicians are developing new ways to treat cancer, and our wide range of clinical trials can offer you access to the latest therapies.
With a second opinion at Columbia Cancer, one of our expert doctors will review your medical history, including any previous test results. We will consult with other specialists across Columbia to give you a well-informed second opinion from a team of experts that you can feel confident about.
Get an expert opinion by scheduling an appointment
Our access representatives are here to help you find the care you need and schedule an appointment with one of our expert doctors to give you a second opinion. To schedule an appointment, you can call us at (212) 305-5098, or request an appointment online.
Get a second opinion online
You can receive a written second opinion, without ever leaving home. With our ColumbiaDoctors Second Opinion Service, you can obtain a second opinion from a Columbia Cancer expert completely remotely.