Amyloidosis
Make an Appointment
Our team of dedicated access representatives is here to help you make an appointment with the specialists that you need.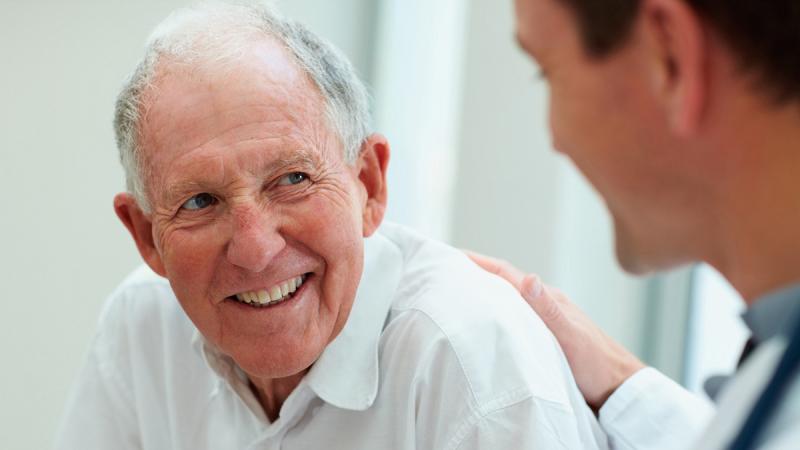 Receiving a diagnosis of amyloidosis can be overwhelming. The first step is to find a treatment center that has the experience and expertise to give you the best possible outcome.
At Columbia Cancer, our amyloidosis experts will work with you to design a treatment plan that is specific to you and your health needs.
Our Expertise at Your Service
The Columbia Amyloidosis Multidisciplinary Program (CAMP), led by Suzanne Lentzsch, MD, PhD, is a national and international referral center for the treatment of patients with amyloidosis. CAMP is a unique program, bringing together doctors from a wide range of specialties to provide you with a comprehensive multidisciplinary approach to this rare multi-organ disease. Each year, we care for more than 100 patients with this rare and challenging disease, making us one of the most experienced programs in the world.
We're ranked among the best hospitals in the nation by U.S. News & World Report's Best Hospitals, and we're backed by the power of the National Cancer Institute, which designated Columbia University as a Comprehensive Cancer Center, its highest designation.
You'll Receive State-of-the-Art Care
Until recently, therapies in amyloidosis have focused on the destruction of plasma cells in order to stop the production of the light chain proteins that form the amyloid. This prevents new amyloid from accumulating but, unfortunately, does not affect existing amyloid, which means that organ function remains impaired. Our center focuses on a new and exciting treatment approach using monoclonal antibodies to target the amyloid fibrils directly, destroying the existing amyloid.
CAMP is the only center worldwide that offers treatment with the monoclonal antibody 11-1F4. We hope that with the use of this exciting and innovative approach we will be able to destroy the existing amyloid and improve the organ function in our patients.
Your Own Team of Amyloidosis Experts
Amyloidosis diagnosis and treatment requires an entire team of specialists and support caregivers. Here at CAMP, we have brought together amyloidosis specialists in hematology-oncology, cardiology, nephrology, neurology, bone marrow transplantation, heart pathology, kidney pathology, and more to be a part of your care team.
Your patient-centered multidisciplinary clinical care team will meet to create your personalized care plan. Then they'll coordinate your care from treatment through survivorship. You will have access to information and support beyond your doctors and nurses.
You'll Have Access to Leading Clinical Trials
At Columbia Cancer, the discoveries made here in our labs lead to new ways to treat amyloidosis. You may have the opportunity to participate in a clinical trial in addition to receiving current standard treatments. We offer hundreds of clinical trials that give our patients access to the newest therapies—such as immunotherapies and new drugs—before they are widely available.
Comprehensive Support Resources
Because we treat the whole person, not just the disease, we have created Patient Support Services that provide care and support outside of traditional medical care. You will have access to alternative treatments like acupuncture, resources for stress management, pain management, yoga therapy, spiritual support, support groups, and more.