Childhood and Adolescent Cancers
Make an Appointment
Our team of dedicated access representatives is here to help you make an appointment with the specialists that you need.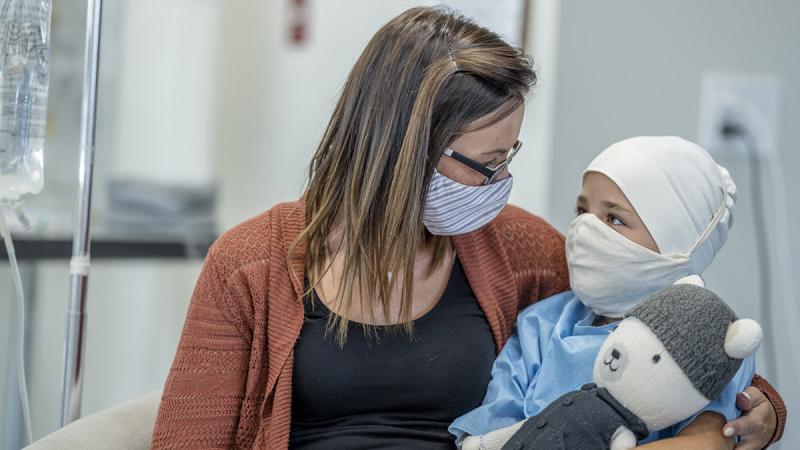 If your child or teenager has been diagnosed with cancer or a blood disorder, it's easy to be overwhelmed. As a parent, you want the best care for your child from leading experts based on the latest research and technology. You want answers to your questions. But you also want a team that understands the type of care and support your child needs—without forgetting what it's like to be a kid.
Columbia Cancer provides an unmatched combination of clinical excellence, research innovation, and thoughtful supportive services. Our program leverages the resources of a top-ranked children's hospital, a National Cancer Institute Comprehensive Cancer Center, and a leading research insitiution. With all of our specialists and subspecialists available on-site, your child will have access to everything they need for treatment and recovery.
We diagnose and treat more than 1,500 children and adolescents with cancer and blood disorders every year. We are dedicated to finding and providing the most effective therapies and support—we want you, your child, and your family to get back to what's important.
Our Expertise at Your Service
Many pediatric cancers and blood disorders are rare. Our experience and expertise play a critical role in arriving at a correct diagnosis and formulating a treatment plan. Our team of specialists collaborates to customize a regimen of care for each patient, tailored specifically to their disease and delivered in a family-friendly setting.
Columbia Cancer pediatric hematologists and oncologists offer the best possible care through many specialized programs.
Your Child Will Receive State-of-the-Art Care
We create a treatment experience that gives patients their best chance to overcome their disease but also prioritizes their quality of life. We want our patients to experience as much of their childhoods as possible. 
Your Child Will Have Their Own Team of Pediatric Cancer Experts
Children and adolescents with cancer have special needs, so it's important that their care team understands these needs and how to support them. Your team of experts will include experienced pediatric physicians with access to the latest treatments and the expertise your child needs.
You'll Have Access to Leading Clinical Trials
At Columbia Cancer, the discoveries made here in our labs lead to new ways to treat cancer and blood disorders in children. As one of only 21 centers across the US that is designated as a pediatric Phase I clinical trial site by the National Cancer Institute and the Children's Oncology Group, we offer clinical trials that give our pediatric patients access to the newest therapies—such as immunotherapies and new drugs—before they are widely available. Your child may may have the opportunity to participate in a clinical trial in addition to receiving current standard treatments.
You'll Have a Wealth of Support Resources
We understand that when a child is diagnosed with cancer or a blood disorder, everyone in the family is affected. Throughout treatment and recovery, our experienced and dedicated team of social workers, child life specialists, nutritionists, medicine specialists, psychologists, and other providers offer supportive services so that families can get the help they need—when they need it.