Colon and Rectal Cancer
Make an Appointment
Our team of dedicated access representatives is here to help you make an appointment with the specialists that you need.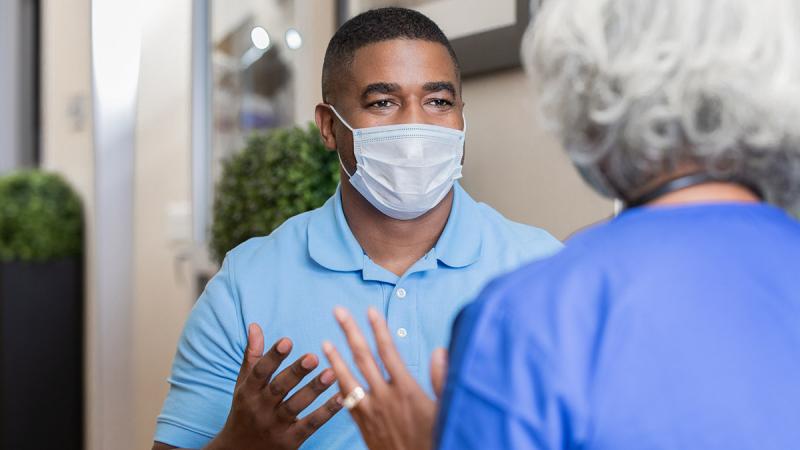 Being diagnosed with colorectal cancer can be overwhelming. The first step is to find a cancer treatment center that has the experience and expertise to give you the best possible outcome.
You're more than a cancer patient at Columbia Cancer. We care for you as a whole person, with a highly experienced and compassionate team of colorectal cancer experts who have helped thousands of people just like you.
We will design a treatment plan that is unique to your specific health needs and the individual biology and genetics of your cancer.
You'll receive state-of-the-science treatments, many that are developed by the doctors and world-renowned researchers at Columbia University.
With our expansive clinical trials, you'll have access to new therapies that may not be available at other hospitals.
Your compassionate care team at NewYork-Presbyterian Hospital will provide the supportive care you need to navigate through every step of your cancer journey, from diagnosis to treatment to survivorship.
Flexibility in How and Where to Receive Treatment
Our specialists are conveniently located in Manhattan and at our regional outpatient locations in Westchester County and Hudson Valley. This provides our patients with the same outstanding care from Columbia doctors closer to home. Our team of coordinators in our new patient access center are here to help you make any appointment you may need.
Our Expertise at Your Service
At Columbia Cancer, our caregivers see hundreds of people with colorectal cancer each year. Our doctors, nurses, and other clinicians are accomplished, caring specialists who have a long-standing commitment to cancer care. We're ranked among the best hospitals in the nation by U.S. News & World Report's Best Hospitals, and we're backed by the power of the National Cancer Institute, which designated Columbia University as a Comprehensive Cancer Center, its highest designation.
State-of-the-Art Care
We use the power of cutting-edge technology and discoveries made in our labs to provide you with personalized, comprehensive care. Our surgeons are experts in minimally invasive and robotic surgeries, which reduces recovery time and leads to fewer complications. They have special expertise in techniques that avoid a permanent ostomy even for advanced, rare, and complex colorectal cancers.
Our radiation oncologists are pioneers in highly targeted methods of radiation (X-ray) delivery that minimizes your side effects and optimizes the cure of your cancer, and we developed the use of intensity modulated radiation therapy (IMRT) for colorectal cancer. For certain cancers, we are also able to complete your radiation therapy in only five outpatient treatments, or at the time of your surgery.
Your Own Team of Colorectal Cancer Experts
Cancer diagnosis and treatment requires an entire team of specialists and support caregivers. We use a patient-centered multidisciplinary clinical care team, who will meet to create your personalized care plan. Then they'll coordinate your care from treatment through survivorship. You will have access to information and support beyond your doctors and nurses.
You'll Have Access to Leading Clinical Trials
Our medical oncologists develop and lead clinical trials that can give you access to the newest therapies, many of which are only available here. We offer a wide range of clinical trials, including immunotherapy, which harnesses the power of your own immune system to fight cancer. Your oncologist will work with you and all of your other specialist to find the best treatment plan for you.
You'll Have a Wealth of Support Resources
We created our Patient Support Services to provide you with care and support throughout your medical care. Through this service, you'll have access to complementary treatments like acupuncture, resources for stress management, yoga therapy, spiritual support, support groups, and more.
Our monthly Colorectal Cancer Support Group offers you and your family members a positive in-person forum to share stories, reflect on your experiences, and share resources while connecting with people who are in your shoes, held every fourth Thursday.
Contact colorectalsupport@nyp.org or call 212-342-1155 for information and directions.