Sarcoma
Make an Appointment
Our team of dedicated access representatives is here to help you make an appointment with the specialists that you need.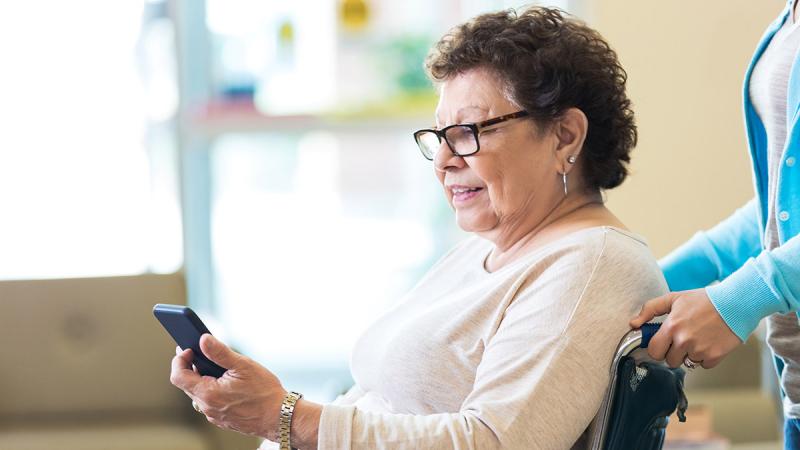 If you've just been diagnosed with sarcoma, the first step is finding a cancer treatment center with the expertise and experience to give you the best outcome possible.
Sarcoma is a rare type of cancer, and you need a team of experts who are specialized in sarcoma treatment, care, and research. At Columbia Cancer, our sarcoma team is on the cutting edge of sarcoma research and care. Our investigators are helping people with sarcoma live longer, finding new and effective combinations of therapies.
Our highly experienced caregivers are here to help you navigate every step of your cancer journey, from diagnosis to treatment to survivorship.
You will have an entire team of sarcoma specialists all in one place who will coordinate your care seamlessly so you have less to worry about. You'll feel like an important part of the team, because you are. We'll work with you to design a treatment plan that is specific to your individual needs and your cancer's genetics.
Our Expertise at Your Service
At Columbia Cancer, our caregivers see many people with sarcoma each year, which is especially important when you have a rare, challenging, and complex type of cancer such as sarcoma.
Our Sarcoma Center is the strongest and most comprehensive program on the East Coast. Our entire team is dedicated to providing you with the top sarcoma care you can find. Our world-renowned researchers at Columbia University work in the lab and through clinical trials to bring the latest treatments to our patients. Your compassionate care team at NewYork-Presbyterian Hospital will treat you with the warmth and respect you deserve.
We're ranked among the best hospitals in the nation by U.S. News & World Report's Best Hospitals, and we're backed by the power of the National Cancer Institute, which designated Columbia University as a Comprehensive Cancer Center, its highest designation.
Your Own Team of Sarcoma Experts
Sarcoma diagnosis and treatment requires an entire team of specialists and support caregivers who are truly experts in their fields. Our patient-centered clinical care team includes medical oncologists, pediatric oncologists, surgeons, radiation oncologists, pathologists, nurses, and allied caregivers who work together to create your personalized care plan. At Columbia Cancer, you'll have access to any specialists that you may need.
Your team will coordinate your care from treatment through survivorship, so you have less to worry about. You will also have access to resources and a wide range of supportive services.
Cutting-Edge Research and Therapies
At Columbia Cancer, we believe that our discoveries here will end cancer everywhere.
Our team of researchers and physicians work to find new and better ways to treat, diagnose, and prevent sarcoma.
For example, our researchers found that adding the sarcoma drug olaratumab to doxorubicin therapy increased survival for metastatic soft tissue sarcoma patients by nearly a year compared with doxorubicin alone—the first major advance in sarcoma outcomes in decades.
We have many clinical trials that can bring you access to the newest therapies, such as targeted treatments and immunotherapies, before they are widely available. Many of our clinical trials started from discoveries in our own labs, and are only available here.
You'll Have a Wealth of Support Resources
Because we treat the whole person, not just the cancer, we have created Patient Support Services that provide care and support outside of traditional medical care. You will have access to alternative treatments like acupuncture, resources for stress management, yoga therapy, spiritual support, patient support groups, and more.