Dawn L. Hershman, MD, MS
Board Certifications:
Internal Medicine, Medical Oncology
Virtual Visits/Telehealth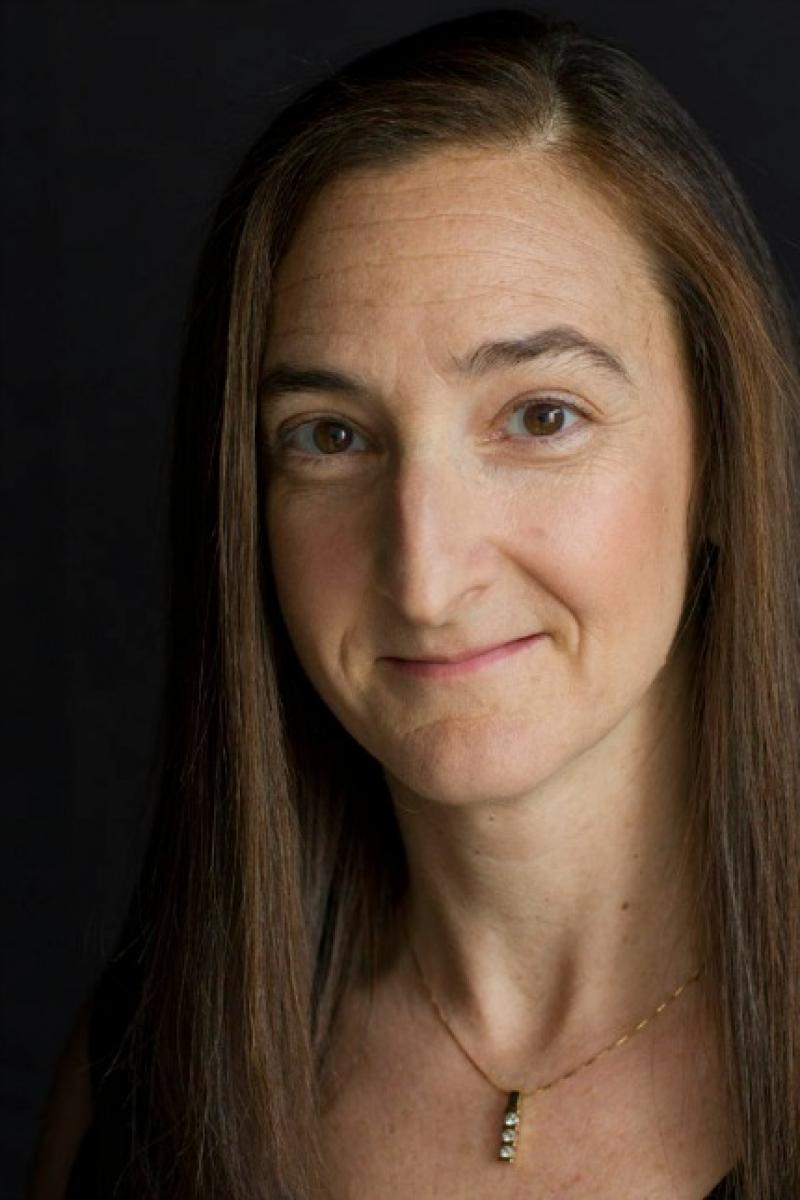 Overview
The Breast Cancer Program is committed to delivering a comprehensive and seamless continuum of breast care.
Dr. Hershman is the Director of Breast Oncology and co-leader of the Cancer Population Science program at the Herbert Irving Comprehensive Cancer Center at Columbia University. She completed her medical degree at the Albert Einstein College of Medicine, and completed her internal medicine and oncology fellowship training at Columbia University Medical Center, where she served as Chief Resident. During that time she completed a Master's degree in Biostatistics at the Mailman School of Public Health. She has developed nationally recognized expertise in breast cancer treatment, prevention, and survivorship.
She has also developed a comprehensive multidisciplinary program to study ways of improving cancer care delivery (CCD), reducing disparities and designing studies to improve the quality of life and quality of care in BC survivors. She has received funding from the American Society of Clinical Oncology, American Cancer Society, Department of Defense, Breast Cancer Research Foundation, PCORI, and the National Cancer Institute. She currently has several R01 grants, and has mentored numerous faculty members who have been granted mentored career development awards. Dr. Hershman has published over 250 scientific articles and has received several awards including the highly prestigious Advanced Clinical Research Award in Breast Cancer from the American Society of Clinical Oncology and the Advanced Medical Achievement Award from the Avon Foundation.
She has several national leadership roles in oncology. Within SWOG she is the Co-Pi of the NCORP Research Base and is Co-Chair of the Cancer Care Delivery Committee. Within ASCO she was selected to participate in the first Leadership Development Program and has been the Chair of the Grants Selection Committee, the leader of the education tack for Health Services, she has been on numerous committees including the quality of care committee, the obesity task force and the workforce advisory committee. She is on the editorial board for the Journal of Clinical Oncology and is an Associate Editor at the Journal of the National Cancer Institute.
Areas of Expertise / Conditions Treated
Breast Cancer
Breast Oncology
Medical Oncology
Academic Appointments
Professor of Medicine and Epidemiology
Administrative Titles
Professor of Medicine and Epidemiology
Director, Breast Oncology
Co-leader, Cancer Population Sciences Program, Herbert Irving Comprehensive Cancer Center
Hospital Affiliations
NewYork-Presbyterian / Columbia University Irving Medical Center
Schedule an Appointment
Virtual Visits/Telehealth
Virtual Visits allow you to connect with your provider from the comfort, convenience, and safety of your own home.
New and Existing Patients:
Connect Patient Portal
For existing patients, login to make an appointment, view documentation or contact your care provider.
Location(s)
161 Fort Washington Avenue
Credentials & Experience
Education & Training
Albert Einstein College of Medicine - Yeshiva University
Internship: NewYork-Presbyterian Hospital/Columbia University Medical Center
Fellowship: NewYork-Presbyterian Hospital/Columbia University Medical Center
Board Certifications
Internal Medicine
Medical Oncology
Honors & Awards
Alpha Omega Alpha, Albert Einstein College of Medicine.
Janet M. Glasgow Achievement Award
Ewig Award for Teaching Excellence
AVON Foundation Breast Cancer Medical Advancement Award
ASCO Leadership Development Program
ASCO Research Professorship in Comparative Effectiveness Research in Breast Cancer
Americal Association of Clinical Investigators
Research
Clinical trials in breast cancer treatment and prevention, supportive care, quality of care and cancer survivorship
Research Interests
Clinical trials in breast cancer treatment and prevention
Supportive care and cancer survivorship
Grants
National Cancer Institute
American Cancer Society
Breast Cancer Research Foundation
Susan Komen Foundation
Avon Foundation
National Center for Complementary and Alternative Medicine
Patient Centered Outcomes Research Institute
Selected Publications
1. Hershman DL, Lacchetti C, Dworkin RH, Lavoie Smith EM, Bleeker J, Cavaletti G, Chauhan C, Gavin P, Lavino A, Lustberg MB, Paice J, Schneider B, Smith ML, Smith T, Terstriep S, Wagner-Johnston N, Bak K, Loprinzi CL. Prevention and Management of Chemotherapy-Induced Peripheral Neuropathy in Survivors of Adult Cancers: American Society of Clinical Oncology Clinical Practice Guideline. J Clin Oncol. 2014 Jun 20;32(18):1941-67.
2. Hershman DL, Neugut AI, Shim JJ, Glied S, Tsai WY, Wright JD. Erythropoiesis-Stimulating Agent Use After Changes in Medicare Reimbursement Policies. J Oncol Pract. 2014 Jul;10(4):264-9.
3. Mandelblatt JS, Huang K, Makgoeng SB, Luta G, Song JX, Tallarico M, Roh JM, Munneke JR, Houlston CA, McGuckin ME, Cai L, Clarke Hillyer G, Hershman DL, Neugut AI, Isaacs C, Kushi L. Preliminary Development and Evaluation of an Algorithm to Identify Breast Cancer Chemotherapy Toxicities Using Electronic Medical Records and Administrative J Oncol Pract. 2014 Aug 26.
4. Wright JD, Tergas AI, Burke WM, Cui RR, Ananth CV, Chen L, Hershman DL. Uterine Pathology in Women Undergoing Minimally Invasive Hysterectomy using Morcellation. JAMA. 2014. Sep 24;312(12):1253-5.
5. Kwan ML, Lo JC, Tang L, Laurent CA, Roh JM, Chandra M, Hahn TE, Hong CC, Sucheston-Campbell L, Hershman DL, Quesenberry CP Jr, Ambrosone CB, Kushi LH, Yao S. Bone health history in breast cancer patients on aromatase inhibitors. PLoS One. 2014 Oct 29;9(10):e111477.
6. Kalinsky K, Lim EA, Andreopoulou E, Desai AM, Jin Z, Tu Y, Hibshoosh H, Wang A, Greenlee H, Crew KD, Maurer M, Sparano JA, Hershman DL. Increased expression of tumor proliferation genes in Hispanic women with early-stage breast cancer. Cancer Invest. 2014 Oct;32(9):439-44.
7. Hershman DL, Lacchetti C, Loprinzi CL. Prevention and management of chemotherapy-induced peripheral neuropathy in survivors of adult cancers: american society of clinical oncology clinical practice guideline summary. J Oncol Pract. 2014 Nov;10(6):e421-4.
8. Reimers LL, Crew KD, Bradshaw PT, Santella RM, Steck SE, Sirosh I, Terry MB, Hershman DL, Shane E, Cremers S, Dworakowski E, Teitelbaum SL, Neugut AI, Gammon MD. Vitamin D-related gene polymorphisms, plasma 25-hydroxyvitamin D, and breast cancer risk. Cancer Causes Control. 2014 Nov 25. [Epub ahead of print]
9. Ligibel JA, Alfano CM, Courneya KS, Demark-Wahnefried W, Burger RA, Chlebowski RT, Fabian CJ, Gucalp A, Hershman DL, Hudson MM, Jones LW, Kakarala M, Ness KK, Merrill JK, Wollins DS, Hudis CA. American society of clinical oncology position statement on obesity and cancer. J Clin Oncol. 2014 Nov 1;32(31):3568-74
10. Hershman DL, Tsui J, Meyer J, Glied S, Hillyer, G, Wright DW, Neugut AI. The change from brand-name to generic aromatase inhibitors and hormone therapy adherence for early stage breast cancer. Journal of the National Cancer Institute 2014 Oct 27; 106(11).
11. Wright JD, Kostolias A, Ananth CV, Burke WM, Tergas AI, Prendergast E, Ramsey SD, Neugut AI, Hershman DL. Comparative effectiveness of robotically assisted compared with laparoscopic adnexal surgery for benign gynecologic disease. Obstet Gynecol. 2014 Nov;124(5):886-96.
12. Irwin ML, Cartmel B, Gross C, Ercolano E, Li F, Yao X, Fiellin M, Capozza S, Rothbard M, Zhou Y, Harrigan M, Sanft T, Schmitz K, Neogi T, Hershman DL, Ligibel J. Randomized Exercise Trial of Aromatase Inhibitor-Induced Arthralgia in Breast Cancer Survivors. J Clin Oncol. 2014 Dec 1.
13. Unger JM; Hershman DL; Martin D; Etzioni R; Barlow WE; LeBlanc M; Ramsey, SR. The Diffusion of Docetaxel in Patients with Metastatic Prostate Cancer. Journal of the National Cancer Institute 014 Dec 24;107(2).
14. Dessources K, Hou JY, Tergas AI, Burke WM, Ananth CV, Prendergast E, Chen L, Neugut AI, Hershman DL, Wright JD. Factors Associated With 30-Day Hospital Readmission After Hysterectomy. Obstet Gynecol. 2015 Jan 7. [Epub ahead of print]
15. Patankar SS, Tergas AI, Deutsch I, Burke WM, Hou JY, Ananth CV, Huang Y, Neugut AI, Hershman DL, Wright JD. High versus low-dose rate brachytherapy for cervical cancer. Gynecol Oncol. 2015 Jan 6.
16. Greenlee H, Gaffney AO, Aycinena AC, Koch P, Contento I, Karmally W, Richardson JM, Lim E, Tsai WY, Crew K, Maurer M, Kalinsky K, Hershman DL. ¡Cocinar Para Su Salud!: Randomized Controlled Trial of a Culturally Based Dietary Intervention among Hispanic Breast Cancer Survivors. J Acad Nutr Diet. 2015 Jan 5.
17. Wright, JD, Tergas, AI, Ananth, CV, Burke, WM, Chen, L, Neugut, AI, Richards, CA, Hershman, DL. Relationship Between Surgical Oncologic Outcomes and Publically Reported Hospital Quality and Satisfaction Measures. Journal of the National Cancer Institute 2015 Jan 24;107(3).
18. Hershman DL, Tsui J, Wright DW, Coromilis, E, Neugut AI. Household net worth, racial disparities and hormonal therapy adherence among women with early stage breast cancer. J. Clin. Oncol. 2015 Mar 20;33(9):1053-9
19. Accordino M, Wright JD, Buono D, Neugut AI, Hershman DL. Trends in Use and Safety of Image-Guided Transthoracic Needle Biopsies in Cancer Patients. J Oncol Pract. 2015 Jan 20.
20. Wright, JD, Tergas, AI, Ananth, CV, Burke, WM, Chen, L, Neugut, AI, Hershman, DL. Utilization and Prevalence of Underlying Pathology in Women Who Undergo Electric Power Morcellation for Myomectomy. JAMA Oncology. February 19, 2015
21. Dinkelspiel HE, Tergas AI, Zimmerman LA, Burke WM, Hou JY, Chen L, Hillyer G, Neugut AI, Hershman DL, Wright JD. Use and duration of chemotherapy and its impact on survival in early-stage ovarian cancer. Gynecol Oncol. 2015 Feb 20
22. Goodwin PJ, Parulekar WR, Gelmon KA, Shepherd LE, Ligibel JA, Hershman DL, Rastogi P, Mayer IA, Hobday TJ, Lemieux J, Thompson AM, Pritchard KI, Whelan TJ, Mukherjee SD, Chalchal HI, Oja CD, Tonkin KS, Bernstein V, Chen BE, Stambolic V. Effect of metformin vs placebo on and metabolic factors in NCIC CTG MA.32. J Natl Cancer Inst. 2015 Mar 4;107(3).
23. Greenlee H, Balneaves LG, Carlson LE, Cohen M, Deng G, Hershman D, Mumber M, Perlmutter J, Seely D, Sen A, Zick SM, Tripathy D; Society for Integrative Oncology Guidelines Working Group. Clinical practice guidelines on the use of integrative therapies as supportive care in patients treated for breast cancer. J Natl Cancer Inst Monogr. 2014 Nov;2014(50):346-58.
24. Coromilis E, Wright JD, Huang Y, Feldman S, Neugut AI, Chen L, Hershman DL; The influence of shospital and surgeon factors on the prevalence ofaxillary evaluation in ductal carcinoma in situ. JAMA Oncology. April 9, 2015.
25. Hershman DL, Unger JM, Crew KD, Awad D, Dakhil S, Gralow J, Greenlee H, Lew DL, Minasian L, Till C, Wade JL, Meyskens F, Moinpour C. Randomized Multicenter Placebo-Controlled Trial of Omega-3-Fatty Acids for the control of Aromatase Inhibitor-Induced Musculoskeletal Pain (S0927). J. Clin. Oncol. 2015