Jonathan Susman, MD
Specialties:
Cancer Care, Diagnostic Radiology, Vascular and Interventional Radiology
More specialties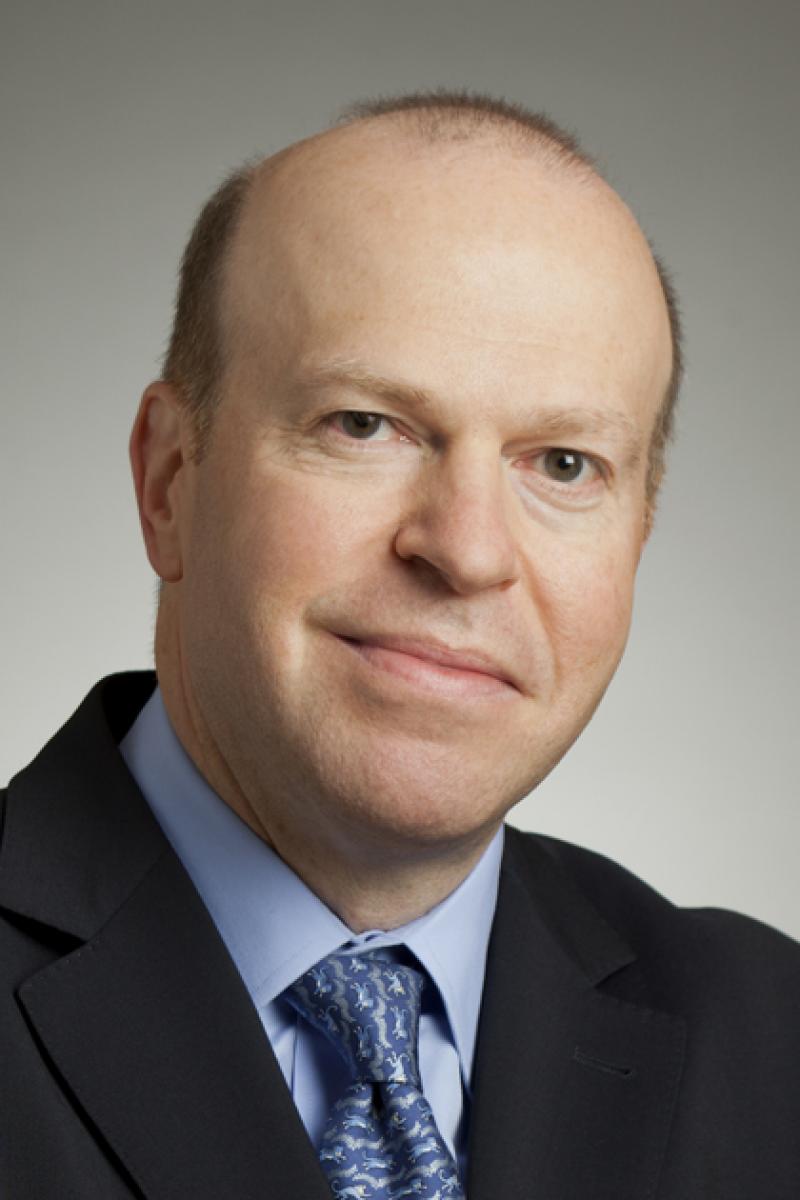 Overview
Dr. Jonathan Susman is a board certified radiologist with specialization in vascular and interventional radiology. He is an associate professor of radiology at Columbia University Irving Medical Center and an assistant attending radiologist at NewYork-Presbyterian Hospital. After earning his MD degree at Albert Einstein College of Medicine, Dr. Susman completed an internship in internal medicine at Beth Israel Medical Center/Albert Einstein College of Medicine and a diagnostic radiology residency at Long Island Jewish Medical Center followed by an interventional radiology fellowship at New York University Medical Center/New York University School of Medicine. He is a member of the Radiological Society of North America, American College of Radiology, American Roentgen Ray Society, Society of Interventional Radiology and the American Heart Association.
Areas of Expertise / Conditions Treated
Ablation
Ablation of Liver Lesion
Ablation of Lung Lesion
Abscess Drainage
Aneurysm Endovascular Surgery
Angioplasty
Arterial Stents
Arteriovenous Malformation (AVM)
Benign Prostate Hyperplasia
Benign Prostatic Hyperplasia
Biliary Stenting
Biopsies
BPH
Cancer Treatment
Central Venous Access
Chronic Pelvic Pain In Female
Claudication
Consults
Cosmetic Sclerotherapy of Legs
Deep Vein Thrombosis (DVT)
Dialysis Access Procedures
Embolization
Endovascular Intervention
Endovenous Laser Ablation
Enlarged Prostate
Fibroids
Hereditary Hemorrhagic Telangiectasia (HHT)
Hypertension
Iliac Aneurysm
Interventional Oncology
Interventional Radiology
Interventional Vascular
IVC Filter Placement and Retrieval
IVC Filter Retrieval
IVC Filters
Kyphoplasty
Laser Treatment for Varicose Veins
Liver Cancer
Liver Lesions
Liver Masses
Liver Tumors
Metastatic Cancer
Metastatic Tumors
Pelvic Congestion Syndrome
Peripheral Arterial Disease (PAD)
Peripheral Vascular Disease
Poor Leg Circulation
Prostate Embolization
Radiofrequency Ablation
Renal Vascular Disease
Sclerotherapy
Spider Veins
Stents
TIPS (Transjugular Intrahepatic Portosystemic Shunt)
Tumor Ablation
Tumor Embolization
UFE - Uterine Fibroid Embolization
Uterine Fibroid Embolization
Varicocele Embolization
Varicose Veins
Vascular Stents
Vein Problems
Venous Access PICC, Port
Vertebroplasty
Y90 Treatment (Radioembolization)
Academic Appointments
Associate Professor of Radiology at CUMC
Hospital Affiliations
NewYork-Presbyterian Westchester
NewYork-Presbyterian / Columbia University Irving Medical Center
NewYork-Presbyterian Hudson Valley Hospital
Schedule an Appointment
New and Existing Patients:
Connect Patient Portal
For existing patients, login to make an appointment, view documentation or contact your care provider.
Location(s)
51 West 51st Street
Suite 301
177 Ft. Washington Avenue
Insurance Accepted
For billing questions, please call (866) 815-6994.
Aetna
Aetna Signature Administrators
EPO
HMO
Medicare Managed Care
NYP Employee Plan
NY Signature
POS
PPO
Student Health
Affinity Health Plan
Essential Plan
Medicaid Managed Care
AgeWell
Medicare Managed Care
Special Needs
Cigna
EPO
Great West (National)
HMO
POS
PPO
Emblem/GHI
Medicare Managed Care
PPO
Emblem/HIP
ConnectiCare
EPO
Essential Plan
HMO
Medicaid Managed Care
Medicare Managed Care
POS
PPO
Select Care (Exchange)
Vytra
Empire Blue Cross/Blue Shield
MVP Health Care
MVP Health Care-HMO/EPO (Westchester Only)
MVP Health Care-PPO (Westchester Only)
UnitedHealthcare
Compass (Exchange)
Medicaid (Community Plan)
VNSNY CHOICE
Medicare Managed Care
SelectHealth
Special Needs
WellCare
Medicaid Managed Care
Medicare Managed Care
*Please contact the provider's office directly to verify that your particular insurance is accepted.
Credentials & Experience
Education & Training
Albert Einstein College of Medicine of Yeshiva University
Internship: Beth Israel Deaconess Medical Center
Fellowship: New York University Medical Center
Board Certifications
Diagnostic Radiology
Vascular and Interventional Radiology
Research
Selected Publications
Original Articles
Brown KT, Koh BY, Brody LA, Getrajdman GI, Susman J, Fong Y, Blumgart LH. Particle embolization of hepatic neuroendocrine metastases for control of pain and hormonal symptoms. JVIR 1999 Apr; 10(4):397-403.
Getrajdman GI, Brown KT, Brody LA, Susman J. Simple central venous catheter placement in patients with occluded central veins. JVIR 2000 Sep; 11(8):1043-6.
Weintraub JL, DeMayo R, Haskal ZJ, Susman J. SCVIR annual meeting film panel session: diagnosis and discussion of case 1. Hughes - Stoven Syndrome. J Vasc Interv Radiol. 2001 Apr;12(4):531-4.
Kim R, Weintraub JL, Susman J, Haskal Z. Radiofrequency Ablation for Hemobilia Secondary to Hepatocellular Carcinoma. J Vasc Interv Radiol. 2002;12(4):531-4.
Haskal ZJ, Weintraub JL, Susman J. Recurrent TIPS Thrombosis after Polyethylene Stent-graft Use and Salvage with Polytetrafluoroethylene Stent-Grafts. J Vasc Interv Radiol. 2002, 13: 1255-1259.
Turkish A, Levy J, Kato M, Granowetter L, Ruzal-Shapiro C, Berdon W, Susman J, Lefkowitch J. Pancreatitis and Probable Paraneoplastic Cholestasis as Presenting Manifestations of Pancreatic Lymphoma in a Child. J Pediatr Gastroenterol Nutr. 2004 Nov;39(5):552-6.
Cowles RA, Stolar CJ, Kandel JJ, Weintraub JL, Susman J, Sprigland NA. Preoperative Angiography with Embolization and Radiofrequency Ablation as Novel Adjuncts to Safe Surgical Resection of a Large, Vascular Sacrococcygeal Teratoma. Pediatr Surg Int. 2006 Feb.
Kothary N, Weintraub JL, Susman J, Rundback JH. Transarterial Chemoembolization for Primary Hepatocellular Carcinoma in Patients at High Risk. J Vasc Interv Radiol. 2007 Dec; 18(12):1517-26.
Books and Chapters
Weintraub JL, Haskal ZJ, Susman J, Emond J. "Transjugular Intrahepatic Portosystemic Shunts" in Current Surgical Therapy by John Cameron, 3rd Ed.
Abstracts
Koenigsberg TC, Johnson AM, Susman J, Budorick NE. Ultrasound Imaging of Transhepatic Portosystemic Shunts with Angiographic Correlation. 48th Annual Meeting of the Association of University Radiologists, April 6-9, 2000. Page 70 of Meeting Syllabus, Abstract #P-08.
Susman J, Haskal JH, Weintraub JL, Emond JC, Schmidt LW, Brown RS, Jr. Minimally Invasive Management of Complications of Living Donor Liver Transplantation Recipients, Poster SCVIR 2001, San Antonio, TX, March 2001
Weintraub JL, Haskal ZH, Susman J, Rundback J. 3-D Computed Rotational Interventional Radiology Imaging: Peripheral Vascular and Biliary Applications. Computer Exhibit, RSNA 2001, Chicago, IL, December 2001
Susman J, Haskal ZJ, Foley IH, Weintraub JL, Rundback JH, Guarrera J. Efficacy of Percutaneous Dilation of Anastomotic Biliary Strictures in Living-Donor Liver Transplant Recipients. Scientific Session, SIR 2003, Salt Lake City, UT
Foley IH, Haskal ZJ, Susman J, Weintraub JL, Guarrara J, Brown R. Multivariate Analysis of Factors Predicting Biliary Stricture Formation in Living-Donor Liver Transplant Recipients. Scientific Session, SIR 2003, Salt Lake City, UT
Haskal ZJ, Goudie S, Weintraub JL, Susman J, Rundback JH, Schmidt LW. Single Center Early U.S. Experience Using the Viatorr TIPS Endoprosthesis. Scientific Session, SIR 2003, Salt Lake City, UT
Rundback JH, Rozenblit GN, Susman J. Acetic Acid Ablation of Liver Tumors. Scientific Session, SIR 2003, Salt Lake City, UT
Weintraub JL, Haskal ZJ, Rundback JH, Susman J and the US Wallgraft Investigators. Results of the US Multicenter Wallgraft Trial for Occlusive Disease. SIR 28th Annual Scientific Meeting. Salt Lake City, UT
Susman J, Haskal ZJ, Weintraub JL, Rundback JH. Predictive Value of Biliary Stress Manometry in Living-Donor Liver Transplant Recipients with Biliary Strictures. CIRSE: September 2003. Antalya, Turkey.
Susman J, Haskal ZJ, Weintraub JL, Rundback JH. Multivariate Analysis of Factors Predicting Biliary Stricture Formation in Living Donor Liver Transplant Recipients. CIRSE: September 2003: Antalya, Turkey.
Susman J, Haskal ZJ, Weintraub JL, Rundback JH. Efficacy of Percutaneous Dilation of Anastomotic Biliary Strictures in Living-Donor Liver Transplant Recipients. CIRSE: September 2003: Antalya, Turkey.
Cura MA, Haskal ZJ, Lefkowitch, Susman J, Weintraub JL, Rundback JH. Control of Budd-Chiari Syndrome Using TIPS: Clinicopathologic Findings Using Stent-Grafts and Wallstents. SIR 2004: Phoenix, Arizona.
Rundback JH, Rozenblit GN, Gyftopoulos S, Susman J, Haskal ZJ, Weintraub JL. Acetic Acid Ablation of Hepatic Tumors: Mid-Term Results. SIR 2004: Phoenix, Arizona.
Rundback JH, Hwang D, Susman J, Haskal ZJ, Weintraub JL. pH Diffusion of Acetic Acid in an Ex-Vivo Calf Liver Model. SIR 2004: Phoenix Arizona.
Shahin I, Rundback JH, Haskal ZJ, Weintraub JL, Susman J, Mobley D. Renal Artery Stenosis (RAS) as an Independent Risk Factor for Cardiovascular Events. SIR 2004. Phoenix , Arizona.
Rundback JH, Kothary N, Hanjan T, Susman J, Haskal ZJ, Weintraub JL. Imaging after Acetic Acid Ablation. SIR 2004. Phoenix, Arizona.
Kothary N, Rundback JH, Susman J, Weintraub JL, Haskal, Z, Chemoembolization in High-Risk Patients with Hepatocellular Carcinoma. Annual Meeting of the Society of Interventional Radiology, March 2005, New Orleans, LA.
Hanjan T., Weintraub J.L., Haskal Z.J., Kothary N., Susman J. Spectrum of Hepatic Vascular Complications Encountered in Interventional Radiology. SIR 2006. Toronto, Canada.
Weintraub J.L., Eubig J., Haskal Z.J., Susman J.,Kothary N., Hanjan T., et al. Mid Term Results of Balloon Dilatation of Benign Esophageal Strictures in Children. SIR 2006. Toronto, Canada
Kothary N., Weintraub J.L., Ugras S., Kinkhabwala M., Hanjan T., Susman J. Imaging and Histopathologic Correlation after Chemoembolization in Patients Undergoing Liver Transplantation. SIR 2006. Toronto, Canada
Scientific Exhibits
Koenigsberg TC, Johnson AM, Susman J, Budorick NE. Ultrasound Imaging of Transhepatic Portosystemic Shunts with Angiographic Correlation. 48th Annual Meeting of the Association of University Radiologists, April 6-9, 2000. Scientific Poster.
Susman J, Haskal ZH, Weintraub JL, Emond JC, Schmidt LW, Brown RS, Jr. Minimally Invasive Management of Complications of Living Donor Liver Transplantation Recipients, Poster SCVIR 2001, San Antonio, TX, March 2001
Weintraub JL, Haskal ZH, Susman J, Rundback J. 3-D Computed Rotational Interventional Radiology Imaging: Peripheral Vascular and Biliary Applications. Computer Exhibit, RSNA 20001, Chicago, IL, December 2001
Rundback JH, Hwang D, Susman J, Haskal ZJ, Weintraub JL. pH Diffusion of Acetic Acid in an Ex-Vivo Calf Liver Model. JVIR (poster at the 29th annual meeting of the Society of Interventional Radiology) Phoenix AZ, 2004
Rundback JH, Rozenblit GR, Gyftopoulos S, Susman J, Haskal ZJ, Weintraub JL, Poplausky M, Kothary N. Acetic Acid Ablation of Hepatic
Tumors: Mid Term Results.JVIR (moderated poster at the 29th annual meeting of the Society of Interventional Radiology) Phoenix AZ, 2004
Rundback JH, Hanjan T, Susman J, Haskal ZJ, Weintraub JL. Imaging after Acetic Acid Ablation. JVIR (poster at the 29th annual meeting of the Society of Interventional Radiology) Phoenix AZ, 2004
Alternative Media (Video, Electronic Text, Internet Publications)
Society of CV and Interventional Radiology, Case Club, Case 0400-04, Kim RY, Parker WA, Blom PH, Weintraub JL, Susman J, Haskal ZJ. The Safety of Pulmonary Angiography in Patiehts with Severe Pulmonary Hypertension. http://www.scvir.org
Society of CV and Interventional Radiology, Case Club, Case 0800-09. Mennitt KW, Parker WA, Blom PH, Susman J, Weintraub JL, Haskal ZJ. Embolization of a Gastrointestinal Stromal Tumor for Control of Tumor Hemorrhage. http://www.scvir.org