Our Approach and Expertise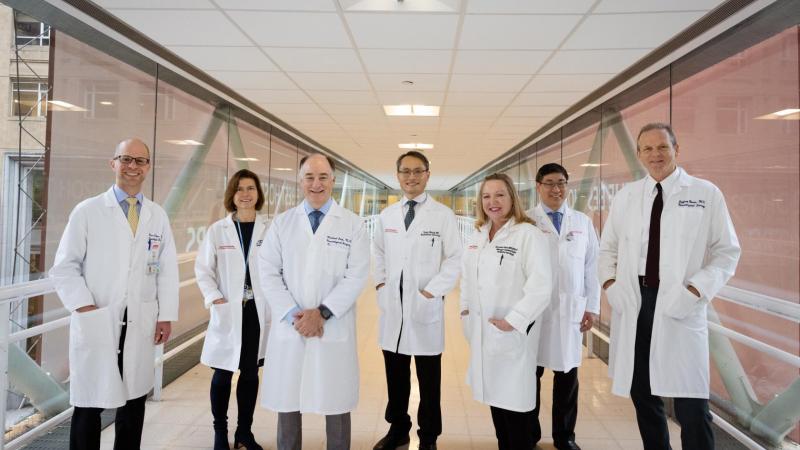 Make an Appointment
Our team of dedicated access representatives is here to help you make an appointment with the specialists that you need.
The HICCC stands at the forefront of brain tumor research. We bring together world-class experts from Columbia University, NewYork-Presbyterian Hospital, and Weill Cornell Medicine to give you access to some of the best minds and biggest hearts in cancer treatment.
We are a high-volume center, performing about 500 brain tumor resections a year. That means our surgeons have world-class experience and skill for these complex surgeries. Our specialized expertise also gives your doctors the newest scientific knowledge about your particular brain or spinal tumor.
We've helped improve patient outcomes significantly through our development of minimally invasive treatment approaches. These techniques reduce the risk in brain tumor surgery.
We use advanced techniques such as stereotaxis, neuroendoscopy, awake brain mapping, and electrophysiological mapping to help us remove as much of the tumor as possible while minimizing risks.
We offer the latest Gamma Knife Icon system and frameless stereotactic radiosurgery to treat brain and spine tumors. We have one of the greatest experiences using frameless stereotactic radiosurgery in the world.
We're also developing new treatment approaches in our nationally renowned neuro-oncology research program.
The Herbert Irving Comprehensive Cancer Center's Division of Neuro-Oncology brings together seven entities under the division.
Columbia University's Department of Neurology, known for exceptional patient care, research, and education programs. It's in the top three in the U.S. for federally funded research on diseases of the brain, spinal cord, and nerves.
The Neurological Institute of New York, the first center in the nation created to study and treat nervous system diseases.
The neuro-oncology division and Integrated Brain Tumor Center at Columbia University, a long-standing center that applies research from the Neurological Institute to malignant brain tumor treatment.
The Department of Neurosurgery at Columbia University Irving Medical Center (CUIMC), which is one of the top five programs in the US for surgical treatment of brain and spinal tumors.
Brain tumor centers at NewYork-Presbyterian/Weill Cornell Medicine, a collaboration that makes us one of the busiest treatment centers in the US.
The Department of Radiation Oncology at CUIMC, one of the top programs in the U.S. for radiation treatments of brain and spinal tumors.