Kevin Aaron Roth, MD, PhD
Specialties:
Pathology - Anatomic & Clinical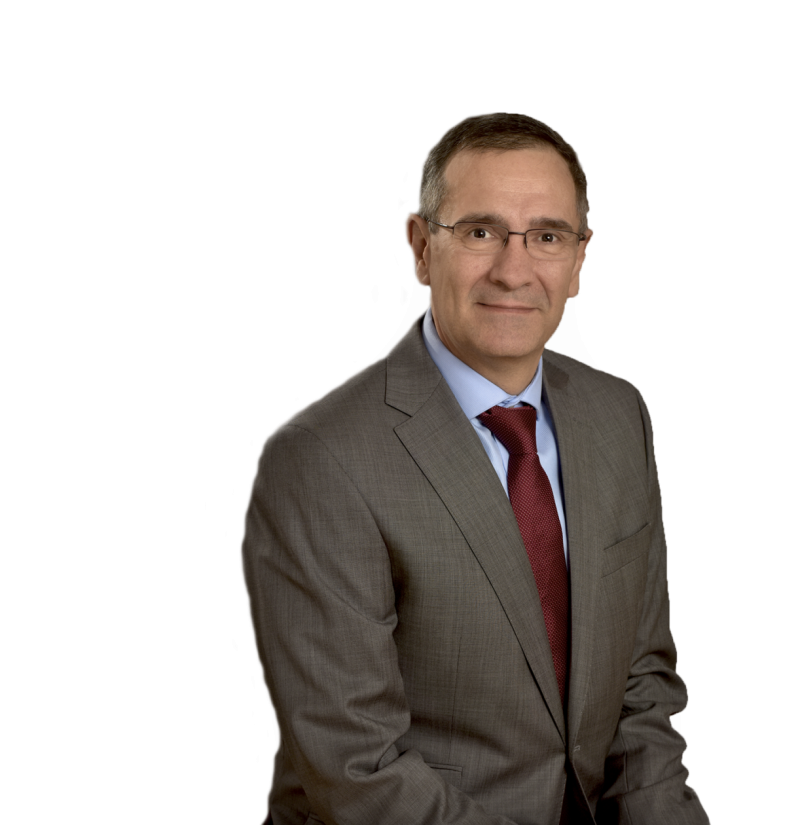 Overview
Kevin A. Roth, M.D., Ph.D. is Pathologist-in-Chief at NewYork-Presbyterian Hospital-Columbia University Irving Medical Center and Professor and Chair of the Columbia University Department of Pathology and Cell Biology. He received his M.D., Ph.D. degrees from Stanford University and trained as a neuropathologist at Washington University in St. Louis where he ultimately rose to the rank of tenured full professor in the Department of Pathology and Immunology. He was previously Chair of the Department of Pathology at the University of Alabama at Birmingham (UAB) and inaugural Director of the UAB Comprehensive Neuroscience Center. He is past Editor-in-Chief of the Journal of Histochemistry and Cytochemistry, and the American Journal of Pathology, and served as a regular member and Chair of the NIH Neural Oxidative Metabolism and Death (NOMD) Study Section. Dr. Roth's research is focused on the molecular regulation of neuronal cell death and the development of tumor cell death therapies for malignant neoplasms of the central and peripheral nervous systems.
Email: karoth@columbia.edu
Academic Appointments
Donald W. King, MD and Mary Elizabeth King Professor of Pathology and Cell Biology
Administrative Titles
Chair, Department of Pathology and Cell Biology
Pathologist-in-Chief, NewYork-Presbyterian Hospital
Hospital Affiliations
NewYork-Presbyterian / Columbia University Irving Medical Center
Schedule an Appointment
Connect Patient Portal
For existing patients, login to make an appointment, view documentation or contact your care provider.
Credentials & Experience
Education & Training
MD, Stanford University School of Medicine
Residency: Barnes Jewish Hospital
Honors & Awards
1979: Graduated with highest honors, University of Michigan
1982-1985: Medical Scientist Training Program Fellow, Stanford University
1989-1992: Lucille P. Markey Charitable Trust, New Faculty Recruitment Award, Washington University School of Medicine
1992,93,94: Selected Lecturer of the Year by the Washington University Medical School Classes of 1994, 1995, and 1996
1992,93,94,95,96,97,98: Distinguished Teaching Service Awards, Washington University School of Medicine
1995: Weil Award for the best paper on experimental neuropathology, Annual Meeting of the American Assoc. of Neuropathologists
1998: Weil Award, Honorable Mention, Annual Meeting of the Amer. Assoc. of Neuropathologists
2001: Rubinstein Award, Honorable Mention, Best Paper on Neuro-Oncology; Annual Meeting of the American Association of Neuropathologists
2005: Erie County Chamber of Commerce (OH) – Gallery of Achievers
2007: Elected Member, American Association of University Pathologists – Pluto Club
2008: Appointed to the Robert and Ruth Anderson Endowed Chair in Pathology
2009: Sandusky St. Mary's Central Catholic High School, Hall of Fame; Professional Achievement
2011: Carpenter-Rasch Award – Acknowledgement of Contributions to the Histochemical Society
Research
Research in my laboratory is focused on defining the molecular pathways regulating neuronal cell death during development and in neuropathological conditions. Using a combination of unique transgenic mouse models, sensitive detection methods, in vitro model systems and human samples, our laboratory helped define the role of both apoptotic and non-apoptotic cell death pathways in development and neurodegenerative disease. Most recently, we have focused on the cellular origins of malignant glial tumors of the central and peripheral nervous systems and the mechanisms of chemotherapy-induced tumor cell death.
Malignant peripheral nerve sheath tumors (MPNSTs) are the leading cause of death in patients with neurofibromatosis type 1 (NF1) and are notoriously difficult to treat. Radiotherapy and chemotherapy have proven largely ineffective and median MPNST patient survival is approximately five years. We have been investigating the utility of a variety of agents including tamoxifen, BH3 mimetics, and lysosomtropic agents to induce cell death in human MPNST cell lines in vitro and in transgenic mouse models of MPNSTs in vivo. We are attempting to define the cellular and molecular pathways regulating MPNST responsiveness to chemotherapeutic agents and to develop novel MPNST prevention and treatment strategies.
Another project in the laboratory is to elucidate the role of autophagy in promoting glioblastoma (GBM) survival and/or cell death. Our ongoing studies have revealed that autophagy induction can be either survival promoting or death inducing depending on tumor and treatment specific factors. We are actively investigating combinatorial therapies to manipulate the autophagy-lysosomal pathway to enhance tumor cell cytotoxicity in specific subsets of GBMs. In total, these investigations will further refine our understanding of cell death regulation and potentially lead to more effective therapies for malignant glial neoplasms.
Research Interests
CNS Cancer Biology and Treatment
Neurotransmitter and Neurotrophin Receptors and Cell Signaling
Selected Publications
Kaza N, Kohli L, Graham CD, Klocke BJ, Carroll SL, and Roth KA. BNIP3 regulates AT101 [(-)-Gossypol] induced death in Malignant Peripheral Nerve Sheath Tumor Cells. PLoS One. 2014 May 13;9(5):e96733. eCollection 2014. PMCID: PMC4019476.
Brosius SN, Turk AN, Byer SJ, Brossier NM, Kohli L, Whitmire A, Mikhail FM, Roth KA, Carroll SL. Neuregulin-1 Overexpression and TRP53 Haploinsufficiency Cooperatively Promote de novo Malignant Peripheral Nerve Sheath Tumor Pathogenesis. Acta Neuropathol. 2014 Apr;127(4):573-91. PMCID: PMC3999224.
Kohli L, Kaza N, Coric T, Byer SJ, Borssier NM, Klocke BJ, Bjornsti MA, Carroll SL, Roth KA. 4-Hydroxy Tamoxifen Induces Autophagic Death through K-Ras Degradation. Cancer Research, 73(14) July 15, 2013: 4395-4405. PMCID: PMC3715566.
Ghosh AP, Klocke BJ, Ballestas ME, Roth KA: CHOP Potentially Co-Operates with FOXO3a in Neuronal Cells to Regulate PUMA and BIM Expression in Response to ER Stress. PLoS One; 2012; 7(6):e39586. epub 2012 June 28. PMCID: PMC3386252.
Kohli L, Kaza N. Lavalley NJ, Turner KL, Byer S, Carroll SL, Roth KA: The pan erbB Inhibitor PD168393 Enhances Lysosomal Dysfunction-Induced Apoptotic Death in Malignant Peripheral Nerve Sheath Tumor Cells. Neuro-Oncology, 2012; 14(3):266-277. PMCID: PMC3280808.
Kaza N, Kohli L, Roth KA: Autophagy in Brain Tumors: A New Target for Therapeutic Intervention. Brain Pathol. 2012; 22:89-98. PMCID: PMC3243074.
Geng Y, Kohli L, Klocke BJ, Roth KA: Chloroquine-Induced Autophagic Vacuole Accumulation and Cell Death in Glioma Cells is p53 Independent. Neuro-Oncology 2010; 12(5):473-481. PMCID: PMC2940627.
Walls KC, Ghosh AP, Ballestas ME, Klocke BJ, Roth KA: bcl-2/Adenovirus E1B 19-kd Interacting Protein 3 (BNIP3) Regulates Hypoxia-Induced Neural Precursor Cell Death. J Neuropathol Exp Neurol 2009 68:1326-38. PMCID: PMC2791349.
Walls KC, Ghosh AP, Franklin AL, Klocke BJ, Ballestas M, Shacka JJ, Zhang J, Roth KA: Lysosome Dysfunction Triggers Atg7-Dependent Neural Apoptosis. J. Biol. Chem. 2010; 285(14):10497-10507. PMCID: PMC2856257.
Geng Y, Walls KC, Ghosh AP, Akhtar RS, Klocke BJ, Roth KA: Cytoplasmic p53 and Activated Bax Regulate p53-Dependent, Transcription-Independent Neural Precursor Cell Apoptosis. J Histochem Cytochem 2010; 58 (3): 265-275. PMCID: PMC2825492.