Iok In Christine Chio, PhD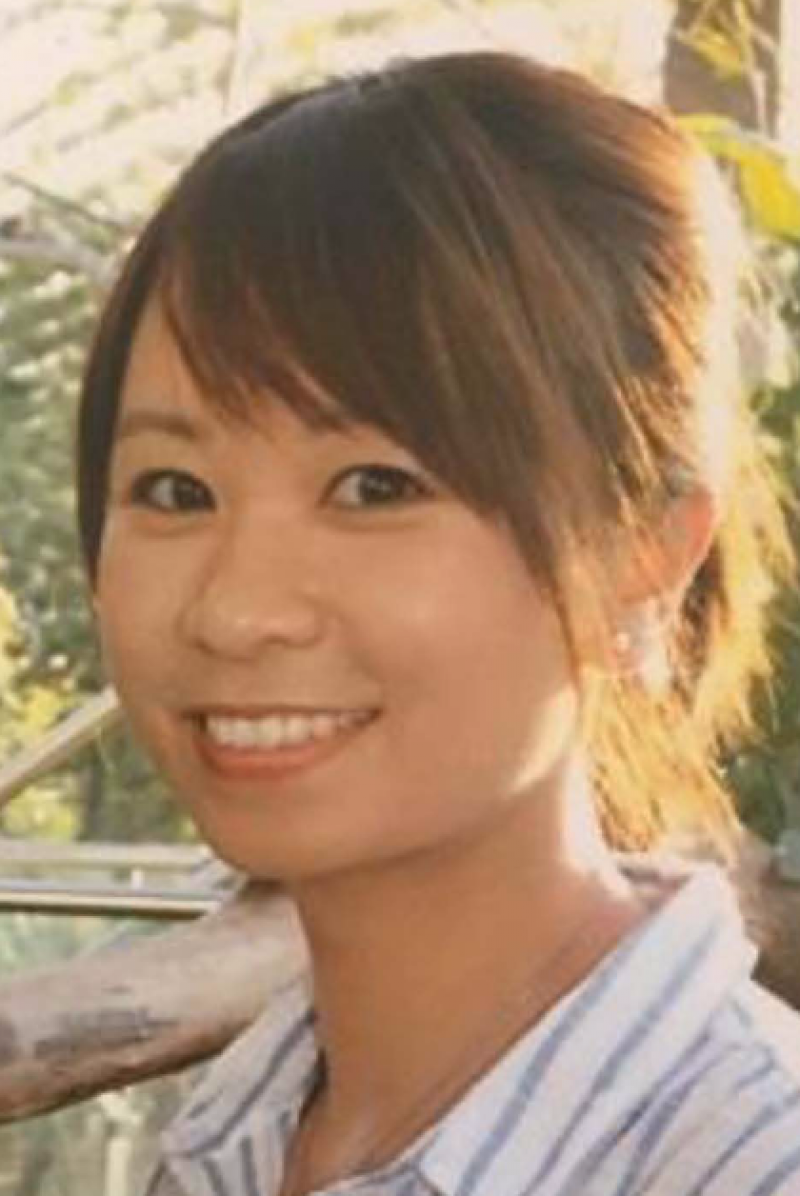 Overview
Academic Appointments
Assistant Professor of Genetics and Development (in the Institute for Cancer Genetics)
Research
Christine Chio studies Pancreatic ductal adenocarcinoma (PDAC) that represents the third leading cause of cancer death in the United States. Lethality of PDA owes largely to the advanced disease stage at the time of diagnosis and to its profound resistance to existing therapies. Targeted therapy is a cornerstone of precision medicine, and is currently the focus of much anticancer drug development. However, in the context of pancreatic cancer, no chemical inhibitors exist for the most common KRAS mutations (G12D, G12V) even though it is well established that the oncogenic KRAS promotes drug resistance. Thus, a detailed understanding of the role of specific genetic lesions and their signaling surrogates in the initiation and progression of PDA is critical to improving treatment efficacy and patient outcome for this disease. Using genetically engineered mouse models and ex vivo culture systems, the Chio lab seeks to understand the basic mechanisms underlying PDAC biology such that vulnerabilities can be identified and tested for therapeutic intervention. For more information please visit chiolab.com.
Selected Publications
eIF4A-dependent translational control of central carbon metabolism in pancreatic ductal adenocarcinoma. Nature Communications.  Chan KM, Robert F, Oertlin C, Kapeller-Libermann, D, Avizonis D, Park J, Schoepfer C, Da Silva B, Yao M, Gorton F, Thomas C, Brown L, Porco J, Doubrovin M, Pollak M, Larsson O, Pelletier J, Chio II.  2019; 10, 5151.
Metastasis in Pancreatic Cancer: advances in the field and methodologies.   Ayres Pereira M, Chio II.  Genes. 2019; 11 (1), 6
PDA Got SERious Nerves.  Yang X, Chio IIC. Trends Cancer. 2021.
PMID: 33341431, DOI: 10.1016/j.trecan.2020.12.004

Metastasis in Pancreatic Ductal Adenocarcinoma: Current Standing and Methodologies
Ayres Pereira M, Chio IIC. Genes (Basel). 2019.
PMID: 31861620, DOI: 10.3390/genes11010006

Bioactivation of Napabucasin Triggers Reactive Oxygen Species-Mediated Cancer Cell Death
Froeling FEM, Swamynathan MM, Deschênes A, Chio IIC, Brosnan E, Yao MA, Alagesan P, Lucito M, Li J, Chang AY, Trotman LC, Belleau P, Park Y, Rogoff HA, Watson JD, Tuveson DA
Clin Cancer Res. 2019.
PMID: 31527169, DOI: 10.1158/1078-0432.CCR-19-0302

Identification of Resistance Pathways Specific to Malignancy Using Organoid Models of Pancreatic Cancer.  Ponz-Sarvise M, Corbo V, Tiriac H, Engle DD, Frese KK, Oni TE, Hwang CI, Öhlund D, Chio IIC, Baker LA, Filippini D, Wright K, Bapiro TE, Huang P, Smith P, Yu KH, Jodrell DI, Park Y, Tuveson DA
Clin Cancer Res. 2019.
PMID: 31492749, DOI: 10.1158/1078-0432.CCR-19-1398

eIF4A supports an oncogenic translation program in pancreatic ductal adenocarcinoma
Chan K, Robert F, Oertlin C, Kapeller-Libermann D, Avizonis D, Gutierrez J, Handly-Santana A, Doubrovin M, Park J, Schoepfer C, Da Silva B, Yao M, Gorton F, Shi J, Thomas CJ, Brown LE, Porco JA, Pollak M, Larsson O, Pelletier J, Chio IIC.  Nat Commun. 2019.
PMID: 31723131, DOI: 10.1038/s41467-019-13086-5

A Predictive Model for Selective Targeting of the Warburg Effect through GAPDH Inhibition with a Natural Product
Liberti MV, Dai Z, Wardell SE, Baccile JA, Liu X, Gao X, Baldi R, Mehrmohamadi M, Johnson MO, Madhukar NS, Shestov AA, Chio IIC, Elemento O, Rathmell JC, Schroeder FC, McDonnell DP, Locasale JW
Cell Metab. 2017.
PMID: 28918937, DOI: 10.1016/j.cmet.2017.08.017

ROS in Cancer: The Burning Question
Chio IIC, Tuveson DA.  Trends Mol Med. 2017.
PMID: 28427863, DOI: 10.1016/j.molmed.2017.03.004

Distinct populations of inflammatory fibroblasts and myofibroblasts in pancreatic cancer
Öhlund D, Handly-Santana A, Biffi G, Elyada E, Almeida AS, Ponz-Sarvise M, Corbo V, Oni TE, Hearn SA, Lee EJ, Chio II, Hwang CI, Tiriac H, Baker LA, Engle DD, Feig C, Kultti A, Egeblad M, Fearon DT, Crawford JM, Clevers H, Park Y, Tuveson DA.  J Exp Med. 2017.
PMID: 28232471, DOI: 10.1084/jem.20162024

NRF2 Promotes Tumor Maintenance by Modulating mRNA Translation in Pancreatic Cancer
Chio IIC, Jafarnejad SM, Ponz-Sarvise M, Park Y, Rivera K, Palm W, Wilson J, Sangar V, Hao Y, Öhlund D, Wright K, Filippini D, Lee EJ, Da Silva B, Schoepfer C, Wilkinson JE, Buscaglia JM, DeNicola GM, Tiriac H, Hammell M, Crawford HC, Schmidt EE, Thompson CB, Pappin DJ, Sonenberg N, Tuveson DA
Cell. 2016.
PMID: 27477511, DOI: 10.1016/j.cell.2016.06.056

Vitamin C selectively kills KRAS and BRAF mutant colorectal cancer cells by targeting GAPDH
Yun J, Mullarky E, Lu C, Bosch KN, Kavalier A, Rivera K, Roper J, Chio II, Giannopoulou EG, Rago C, Muley A, Asara JM, Paik J, Elemento O, Chen Z, Pappin DJ, Dow LE, Papadopoulos N, Gross SS, Cantley LC
Science. 2015.
PMID: 26541605, DOI: 10.1126/science.aaa5004

Idh1 protects murine hepatocytes from endotoxin-induced oxidative stress by regulating the intracellular NADP(+)/NADPH ratio.  Itsumi M, Inoue S, Elia AJ, Murakami K, Sasaki M, Lind EF, Brenner D, Harris IS, Chio II, Afzal S, Cairns RA, Cescon DW, Elford AR, Ye J, Lang PA, Li WY, Wakeham A, Duncan GS, Haight J, You-Ten A, Snow B, Yamamoto K, Ohashi PS, Mak TW.  Cell Death Differ. 2015.
PMID: 25882048, DOI: 10.1038/cdd.2015.38

Organoid models of human and mouse ductal pancreatic cancer
Boj SF, Hwang CI, Baker LA, Chio II, Engle DD, Corbo V, Jager M, Ponz-Sarvise M, Tiriac H, Spector MS, Gracanin A, Oni T, Yu KH, van Boxtel R, Huch M, Rivera KD, Wilson JP, Feigin ME, Öhlund D, Handly-Santana A, Ardito-Abraham CM, Ludwig M, Elyada E, Alagesan B, Biffi G, Yordanov GN, Delcuze B, Creighton B, Wright K, Park Y, Morsink FH, Molenaar IQ, Borel Rinkes IH, Cuppen E, Hao Y, Jin Y, Nijman IJ, Iacobuzio-Donahue C, Leach SD, Pappin DJ, Hammell M, Klimstra DS, Basturk O, Hruban RH, Offerhaus GJ, Vries RG, Clevers H, Tuveson DA
Cell. 2015.
PMID: 25557080, DOI: 10.1016/j.cell.2014.12.021

D-2-hydroxyglutarate produced by mutant IDH1 perturbs collagen maturation and basement membrane function
Sasaki M, Knobbe CB, Itsumi M, Elia AJ, Harris IS, Chio II, Cairns RA, McCracken S, Wakeham A, Haight J, Ten AY, Snow B, Ueda T, Inoue S, Yamamoto K, Ko M, Rao A, Yen KE, Su SM, Mak TW
Genes Dev. 2012.
PMID: 22925884, DOI: 10.1101/gad.198200.112

TRADD contributes to tumour suppression by regulating ULF-dependent p19Arf ubiquitylation
Chio II, Sasaki M, Ghazarian D, Moreno J, Done S, Ueda T, Inoue S, Chang YL, Chen NJ, Mak TW
Nat Cell Biol. 2012.
PMID: 22561347, DOI: 10.1038/ncb2496

Beyond tumor necrosis factor receptor: TRADD signaling in toll-like receptors
Chen NJ, Chio II, Lin WJ, Duncan G, Chau H, Katz D, Huang HL, Pike KA, Hao Z, Su YW, Yamamoto K, de Pooter RF, Zúñiga-Pflücker JC, Wakeham A, Yeh WC, Mak TW.  Proc Natl Acad Sci USA. 2008.
PMID: 18719121, DOI: 10.1073/pnas.0806585105