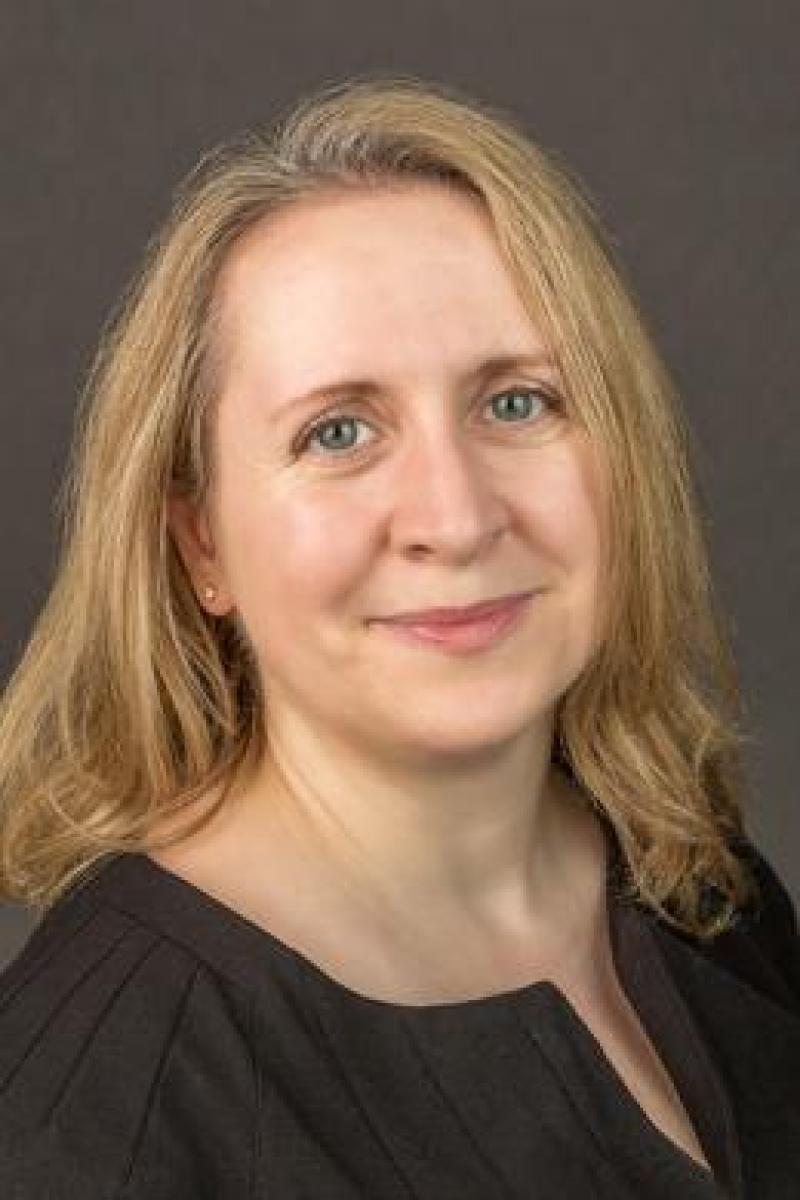 Overview
Academic Appointments
Associate Professor of Radiation Oncology (in the Center for Radiological Research) at CUMC
Credentials & Experience
Education & Training
BS, 1992 Physiology and Pharmacology, University of Sheffield
MSc, 1993 Toxicology, University of Birmingham (United Kingdom)
PhD, 1997 Ocular Physiology, University of Wales (United Kingdom)
Honors & Awards
2001 - 2002 Postdoctoral Research Fellowship, Fight for Sight
2003 Women's Collaboration Award, Women's International Science Collaboration (WISC) Program
2005 W. Gerald Robison Award, US-Japan American Cooperative Cataract Research Group (CCRG)
Research
As a senior key investigator for the NIH/NIAID supported program, Center for High Throughput Minimally Invasive Radiation Biodosimetry, i have been responsible for the development of high-throughput cytogenetics assays for the Rapid Automated Biodosimetry Technology (RABiT) culminating with the present RABiT2 approach which utilizes commercial robotic high content screening platforms for high throughput biodosimetry. Overall, this expertise and experience to contribute to this current application. Our contract with BARDA, in partnership with ASELL, formerly Northrop Grumman Corporation, is designed to bring high-throughput biodosimetry technology from the laboratory through to FDA approval, and thus make it available for large scale use in the event of a major radiological event. I am the Project Science Manager of this program and my responsibilities are to provide scientific and operational input for quality controlled studies involving 1000s of blood samples and to ensure that the team performs assay protocols accurately while maintaining GLP compliance. To extend this research to the clinic, application of high-throughput cytogenetics-based assays will allow for automated assessment of individual and personalized global DNA repair capacity. After a radiological event such as a dirty bomb attack or industrial accident, there is an urgent need for fast and reliable bioassays to identify radiation-exposed individuals for early triage and medical treatment within the first week post exposure. We have identified a panel of candidate protein biomarkers in vivo using the humanized mouse model and shotgun proteomics that can detect DNA damage longer than 48 h. The long-term goal here is to develop a diagnostic test device based on a panel of radiosensitive protein biomarkers that can be used for population triage after a mass-casualty radiation event, up to a week post-exposure.
Selected Publications
Lee Y, Canadell MP, Shuryak I, Perrier JR, Taveras M, Patel P, Koller A, Smilenov L, Brenner DJ, ChenE, Turner HC. Candidate protein markers for radiation biodosimetry in the hematopoietically humanized mouse model. Scientific Reports. 2018 Sep 10;8(1):13557.
Turner HC, Shuryak I, Weber W, Doyle-Eisele M, Melo D, Guilmette R, Amundson SA, Brenner DJ. γ- H2AX Kinetic Profile in Mouse Lymphocytes Exposed to the Internal Emitters Cesium-137 and Strontium-90. PLoS One. 2015;10(11):e0143815. PubMed PMID: 26618801; PubMed Central PMCID: PMC4664397.
Repin M, Turner HC, Garty G, Brenner DJ. Next generation platforms for high-throughput biodosimetry. Radiat Prot Dosimetry. 2014 Jun;159(1-4):105-10. PubMed PMID: 24837249; PubMed Central PMCID: PMC4067228.
Turner HC, Sharma P, Perrier JR, Bertucci A, Smilenov L, Johnson G, Taveras M, Brenner DJ, Garty G. The RABiT: high-throughput technology for assessing global DSB repair. Radiat Environ Biophys. 2014 May;53(2):265-72. PubMed PMID: 24477408; PubMed Central PMCID: PMC3999265.
Turner HC, Brenner DJ, Chen Y, Bertucci A, Zhang J, Wang H, Lyulko OV, Xu Y, Shuryak I, Schaefer J, Simaan N, Randers-Pehrson G, Yao YL, Amundson SA, Garty G. Adapting the γ-H2AX assay for automated processing in human lymphocytes. 1. Technological aspects. Radiat Res. 2011Mar;175(3):282-90. PubMed PMID: 21388271; PubMed Central PMCID: PMC3121903.