Govind Bhagat, MD
Anatomic Pathology and Clinical Pathology, Hematology, Pathology - Anatomic & Clinical
More specialties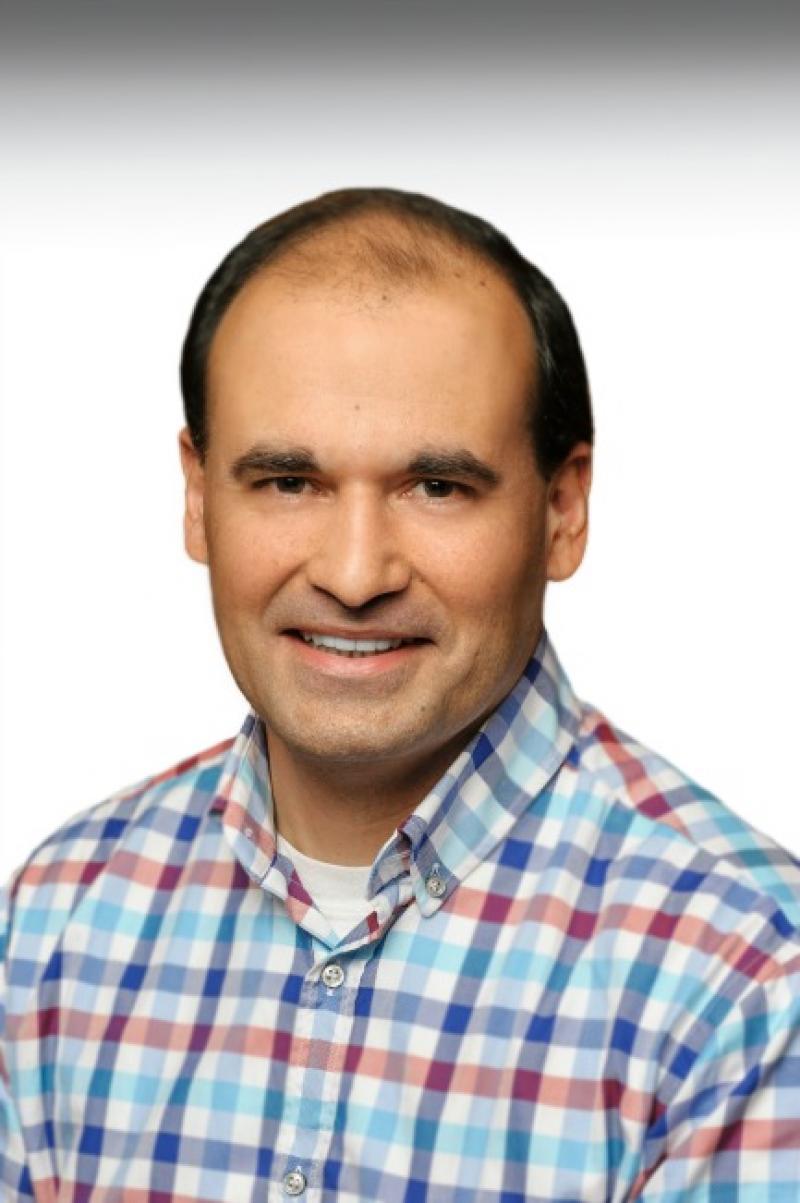 Overview
Areas of Expertise / Conditions Treated
Acute Leukemia
Acute Lymphoblastic Leukemia
Acute Myelogenous Leukemia/AML
Anatomic Pathology
Bone Marrow Disorders
Bone Marrow Failure Diseases
Castleman Disease
Celiac Disease
Chronic Lymphocytic Leukemia
Chronic Myelogenous Leukemia
Clinical Research
Cutaneous Lymphoma
Cutaneous T-Cell Lymphoma
Essential Thrombocythemia
Follicular Lymphoma
Hematopathology
Hematopoiesis
HIV-Related Blood Disorders
Hodgkins Lymphoma
Immunocompromised Host Diseases
Immunohistochemistry
Laboratory Medicine
Leukemia
Lymphoma
Mantle Cell Lymphoma
Molecular Cancer Testing
Multiple Myeloma
Myelodysplastic Syndrome
Myeloproliferative Disorder
Non-Hodgkin's Lymphoma
Pediatric Leukemia
Polycythemia Vera
Second Opinions
Spleen Disease
T-Cell Lymphoma
Transplantation Pathology
Waldenstrom's Macroglobulinemia
Academic Appointments
Professor of Pathology and Cell Biology at CUMC
Administrative Titles
Director, Hematopathology Division
Hospital Affiliations
NewYork-Presbyterian / Columbia University Irving Medical Center
Schedule an Appointment
Connect Patient Portal
For existing patients, login to make an appointment, view documentation or contact your care provider.
Insurance Accepted
Cigna
EPO
Great West (National)
HMO
POS
PPO
Emblem/GHI
Medicare Managed Care
PPO
Emblem/HIP
ConnectiCare
EPO
Essential Plan
HMO
Medicaid Managed Care
Medicare Managed Care
POS
PPO
Select Care (Exchange)
Vytra
Medicare
Railroad
Traditional Medicare
UnitedHealthcare
Columbia University Employee Plan
Compass (Exchange)
Empire Plan
HMO
Medicare Managed Care
POS
PPO
*Please contact the provider's office directly to verify that your particular insurance is accepted.
Credentials & Experience
Education & Training
Delhi University College of Medical Sciences
Internship: Guru Tegh Bahadur Hopital - India
Residency: Columbia Presbyterian Medical Center
Residency: Mount Sinai Medical Center
Residency: 2000 NewYork-Presbyterian/Columbia University Medical C
Fellowship: NewYork-Presbyterian Hospital
Fellowship: Armed Forces Institute
Committees, Societies, Councils
Societies/Memberships
United States and Canadian Academy of Pathology
Society for Hematopathology
American Society of Hematology
International Extranodal Lymphoma Study Group
International Primary Central Nervous System Lymphoma Collaborative Group
American Association for Cancer Research
Society for Immunotherapy of Cancer
Society for Mucosal Immunology
North American Society for the Study of Celiac Disease, founding member
International Society for the Study of Celiac Disease
Department and University Committees:
2005-present: Faculty Council of the Faculty of Medicine
2016-present: Academy of Clinical Excellence - Inaugural/Steering and Communications Committees
Board Certifications
Hematology
Anatomic Pathology and Clinical Pathology
Research
Research Interests
Immunopathogenesis of celiac disease
Leukemias and myeloid disorders
Pathogenesis and genetic characteristics of lymphomas
Selected Publications
1. Wang RC, Wei Y, An Z, Zou Z, Xiao G, Bhagat G, White M, Reichelt J, Levine B. Akt-Mediated Regulation of Autophagy and Tumorigenesis through Beclin 1 Phosphorylation. Science. 2012, 338(6109):956-959.
2. Margolskee E, Jobanputra V, Lewis SK, Alobeid B, Green PH, Bhagat G. Indolent Small Intestinal CD4+ T-cell Lymphoma Is a Distinct Entity with Unique Biologic and Clinical Features. PLoS One. 2013, 8(7):e68343.
3. DeGaetani M, Tennyson CA, Lebwohl B, Lewis SK, Abu Daya H, Arguelles-Grande C, Bhagat G, Green PH. Villous atrophy and negative celiac serology: a diagnostic and therapeutic dilemma. Am J Gastroenterol. 2013, 108(5):647-653.
4. Pasqualucci L, Khiabanian H, Fangazio M, Vasishtha M, Messina M, Holmes AB, Ouillette P, Trifonov V, Rossi D, Tabbò F, Ponzoni M, Chadburn A, Murty VV, Bhagat G, Gaidano G, Inghirami G, Malek SN, Rabadan R, Dalla-Favera R. Genetics of follicular lymphoma transformation. Cell Rep. 2014, 6(1):130-140.
5. Palomero T, Couronné L, Khiabanian H, Kim MY, Ambesi-Impiombato A, Perez-Garcia A, Carpenter Z, Abate F, Allegretta M, Haydu JE, Jiang X, Lossos IS, Nicolas C, Balbin M, Bastard C, Bhagat G, Piris MA, Campo E, Bernard OA, Rabadan R, Ferrando AA. Recurrent mutations in epigenetic regulators, RHOA and FYN kinase in peripheral T cell lymphomas. Nat Genet. 2014, 46(2):166-170.
6. Kode A, Manavalan JS, Mosialou I, Bhagat G, Rathinam CV, Luo N, Khiabanian H, Lee A, Murty VV, Friedman R, Brum A, Park D, Galili N, Mukherjee S, Teruya-Feldstein J, Raza A, Rabadan R, Berman E, Kousteni S. Leukaemogenesis induced by an activating β-catenin mutation in osteoblasts. Nature. 2014, 506(7487):240-244.
7. Miranda RN, Aladily TN, Prince HM, Kanagal-Shamanna R, de Jong D, Fayad LE, Amin MB, Haideri N, Bhagat G, Brooks GS, Shifrin DA, O'Malley DP, Cheah CY, Bacchi CE, Gualco G, Li S, Keech JA Jr, Hochberg EP, Carty MJ, Hanson SE, Mustafa E, Sanchez S, Manning JT Jr, Xu-Monette ZY, Miranda AR, Fox P, Bassett RL, Castillo JJ, Beltran BE, de Boer JP, Chakhachiro Z, Ye D, Clark D, Young KH, Medeiros LJ. Breast implant-associated anaplastic large-cell lymphoma: long-term follow-up of 60 patients. J Clin Oncol. 2014, 32(2):114-1120.
8. Arribas AJ, Rinaldi A, Mensah AA, Kwee I, Cascione L, Robles EF, Martinez-Climent JA, Oscier D, Arcaini L, Baldini L, Marasca R, Thieblemont C, Briere J, Forconi F, Zamò A, Bonifacio M, Mollejo M, Facchetti F, Dirnhofer S, Ponzoni M, Bhagat G, Piris MA, Gaidano G, Zucca E, Rossi D, Bertoni F. DNA methylation profiling identifies two splenic marginal zone lymphoma subgroups with different clinical and genetic features. Blood. 2015, 125(12):1922-1931.
9. Montanari F, Radeski D, Seshan V, Alobeid B, Bhagat G, O'Connor OA. Recursive partitioning analysis of prognostic factors in post-transplant lymphoproliferative disorders (PTLD): a 120 case single institution series. Br J Haematol. 2015, 171(4):491-500.
10. Margolskee E, Jobanputra V, Jain P, Chen J, Ganapathi K, Nahum O, Levy B, Morscio J, Murty V, Tousseyn T, Alobeid B, Mansukhani M, Bhagat G. Genetic landscape of T- and NK-cell post-transplant lymphoproliferative disorders. Oncotarget. 2016, 7(25):37636-37648.
11. Ganapathi KA, Jobanputra V, Iwamoto F, Jain P, Chen J, Cascione L, Nahum O, Levy B, Xie Y, Khattar P, Hoehn D, Bertoni F, Murty VV, Pittaluga S, Jaffe ES, Alobeid B, Mansukhani MM, Bhagat G. The genetic landscape of dural marginal zone lymphomas. Oncotarget. 2016, 7(28):43052-43061.
12. Castellanos-Rubio A, Fernandez-Jimenez N, Kratchmarov R, Luo X, Bhagat G, Green PH, Schneider R, Kiledjian M, Bilbao JR, Ghosh S. A long noncoding RNA associated with susceptibility to celiac disease. Science. 2016, 352(6281):91-95.
13. De Silva NS, Anderson MM, Carette A, Silva K, Heise N, Bhagat G, Klein U. Transcription factors of the alternative NF-κB pathway are required for germinal center B-cell development. Proc Natl Acad Sci U S A. 2016, 113(32):9063-9068.
14. Xia Y, Xu-Monette ZY, Tzankov A, Li X, Manyam GC, Murty V, Bhagat G, Zhang S, Pasqualucci L, Visco C, Dybkaer K, Chiu A, Orazi A, Zu Y, Richards KL, Hsi ED, Choi WW, van Krieken JH, Huh J, Ponzoni M, Ferreri AJ, Møller MB, Parsons BM, Winter JN, Piris MA, Westin J, Fowler N, Miranda RN, Ok CY, Li Y, Li J, Medeiros LJ, Young KH. Loss of PRDM1/BLIMP-1 function contributes to poor prognosis of activated B-cell-like diffuse large B-cell lymphoma. Leukemia. 2017, 31(3):625-636.
15. Matnani R, Ganapathi KA, Lewis SK, Green PH, Alobeid B, Bhagat G. Indolent T- and NK-cell lymphoproliferative disorders of the gastrointestinal tract: a review and update.Hematol Oncol. 2017, 35(1):3-16.