Frederica P. Perera, DrPH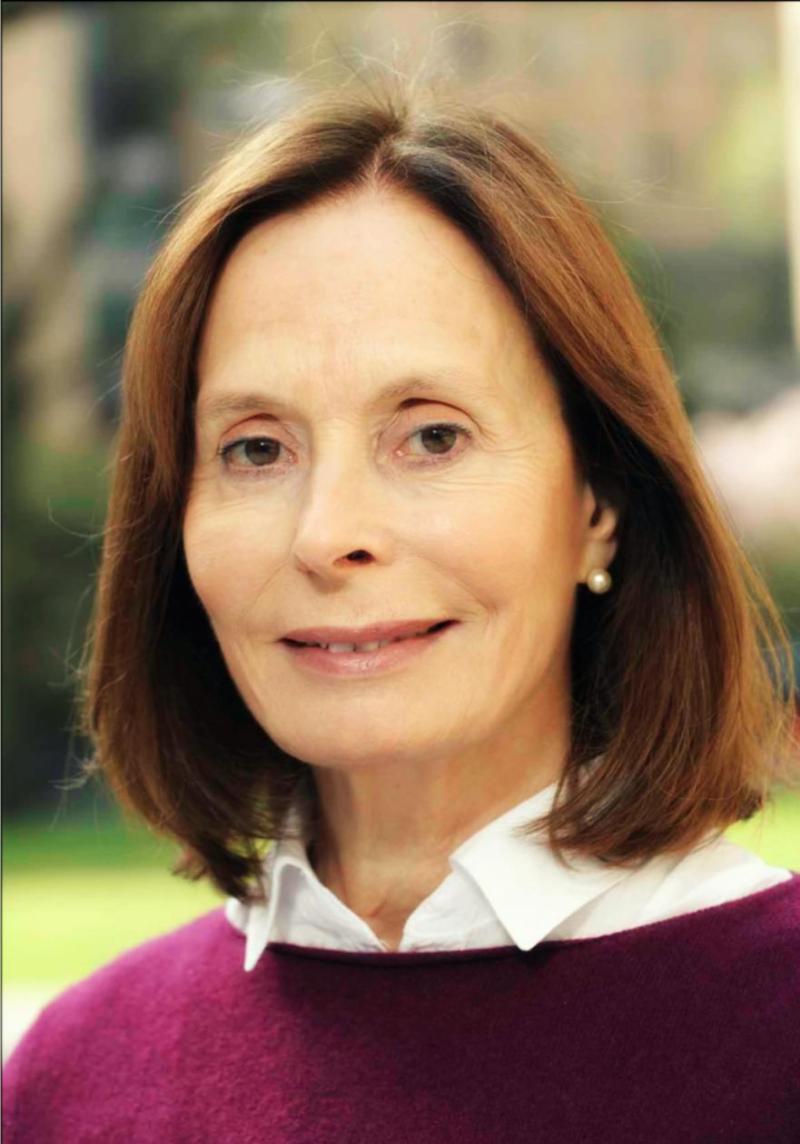 Overview
Frederica P. Perera is professor of Environmental Health Sciences and founder of the Columbia Center for Children's Environmental Health where she served as director from 1998- 2019. She now leads the Center's Program in Translational Research. Dr. Perera is internationally recognized for pioneering the field of molecular epidemiology, utilizing biomarkers to understand links between environmental exposures and disease. She and her colleagues have applied advanced molecular and imaging techniques within longitudinal cohort studies of pregnant women and their children, with the goal of identifying preventable environmental risk factors for adverse birth outcomes, developmental and behavioral disorders, asthma, obesity and other diseases in children. The exposures studied include toxic chemicals, pesticides and air pollution, with particular focus on adverse effects of prenatal and early childhood exposures. Her current research addresses the multiple impacts on children's health and development of climate change and air pollution due to fossil fuel emissions and the health and economic benefits of policies to reduce those emissions. She is the author of over 400 publications, including 350 peer-reviewed articles, and has received numerous honors.
Academic Appointments
Professor of Environmental Health Sciences
Administrative Titles
Director, Translational Research Program, Columbia Center for Children's Environmental Health
Credentials & Experience
Education & Training
BA, 1963 Harvard University
MPH, 1976 Columbia University
DrPH, 1982 Columbia University
PhD, 2012 Columbia University
Committees, Societies, Councils
Honors & Awards
Heinz Award for the Environment, Heinz Family Foundation, 2015
Jean and Leslie Douglas Pearl Award, The Cornell Douglas Foundation, 2014
Children's Environmental Health Excellence Award, U.S. Environmental Protection Agency, 2005
Doctoris Honoris Causa, Jagiellonian University, Krakow, Poland, 2004
First Children's Environmental Health Award, The Pew Center for Children's Health and the Environment, 1999
Research
Frederica P. Perera, DrPH, is director, Columbia Center for Children's Environmental Health; and program director, Herbert Irving Comprehensive Cancer Center. A pioneer in the field of molecular epidemiology, she is internationally recognized for her research on environmental causes of cancer and developmental disorders, including the effects of ambient air pollution, environmental tobacco smoke (ETS) and pesticides on health outcomes in children and adults. The modulation of their risk by genetic and non-genetic susceptibility factors, which includes genetic polymorphisms, nutritional and health impairment, young age, ethnicity, and gender, has been a specific and major focus of her research. Dr. Perera's work has helped elucidate the underlying causes of interindividual variation in risk of cancer and other serious diseases.
Research Interests
Child and Adolescent Health
Environmental Health
Global Health
Selected Publications
Perera F & Nadeau K. Climate Change, Fossil-Fuel Pollution, and Children's Health. N Engl J Med. 386:2303-2314, 2022.
Perera F, Cooley D. Mills D, Berberian A, Kinney P. Co-Benefits to Children's Health of the US Regional Greenhouse Gas Initiative. Environmental Health Persp. 2019
Perera FP. Multiple Threats to Child Health from Fossil Fuel Combustion: Impacts of Air Pollution and Climate Change. Environ Health Perspect. 2016.
Perera F. Children suffer most from climate change and burning of fossil fuels. In: The Challenges of Climate Change: Children on the Front Line. Florence, Italy: UNICEF. 2014.
Vishnevetsky J, Tang D, Chang HW, Roen EL, Wang Y, Rauh V, Wang S, Miller RL, Herbstman J, Perera FP. Combined effects of prenatal polycyclic aromatic hydrocarbons and material hardship on child IQ. Neurotoxicol Teratol 49 74-80 2015
Perera F, Weiland K, Neidell M, Wang S. Prenatal Exposure to Airborne Polycyclic Aromatic Hydrocarbons and IQ: Estimated Benefit of Pollution Reduction J Public Health Policy 35(3) 327-36 2014
Perera FP, Chang HW, Tang D, Roen EL, Herbstman J, Margolis A, Huang TJ, Miller RL, Wang S, Rauh V. Early-Life Exposure to Polycyclic Aromatic Hydrocarbons and ADHD Behavior Problems. PLoS One 9(11) e111670 2014
Perera FP, Tang D, Wang S, Vishnevetsky J, Zhang B, Diaz D, Camann D, Rauh V. Prenatal Polycyclic Aromatic Hydrocarbon (PAH) Exposure and Child Behavior at Age 6-7 Years. Environ Health Perspect 120(6) 921-6 2012
Perera FP, Poirier MC, Yuspa SH, Nakayama J, Jaretzki A, Curnen MM, Knowles DM, and Weinstein IB. A pilot project in molecular cancer epidemiology. Carcinogenesis 3 1405-1410 1982
Global Health Activities
Mothers and Children Study in Poland, Poland: Krakow, Poland is a city with high levels of combustion-generated pollutants from coal burning, home heating, industry and traffic, as well as high rates of infant mortality, low birth weight, and cancer. CCCEH Investigators are working with a research team from Jagiellonian University in Krakow to study the developmental and respiratory effects, and potential cancer risk, from these air pollutants in a group of 400 pregnant women and their children. Exposure is measured by individual monitoring of pollutants in the air that women breathe in during pregnancy, and by the collection of biological samples to study various biomarkers. Associations between prenatal exposure to air pollution and lower birthweight, reduced intelligence scores, increased behavioral symptoms, and respiratory illness have been reported.
Mothers and Children Study in Tongliang, Chiina, China: This study examines the benefit of reducing prenatal exposure to air pollutants from a coal-fired power plant on the health of newborns living in the immediate area of the plant. The power plant, located in the city center, was a major source of air pollution, burning more than 20,300 tons of coal per year. Two groups of mothers and children were enrolled, one before, and the other after the plant was shut down. Child exposure to polycyclic aromatic hydrocarbons (PAH) in polluted air was measured using a biomarker in cord and maternal blood collected at delivery by monitoring levels of air pollution over time. The investigators have reported benefits of plant closure at the molecular and individual level, including lower levels of PAH-DNA adducts and increased concentrations of Brain Derived Neurotrophic Factor in cord blood. This study also examines the health and neurodevelopmental benefits to children of reducing prenatal exposure to such toxic air pollutants. A Geographic Information System is used to compare exposure levels of energy-related pollutants and related health effects. Results have been widely cited in policy circles to encourage similar regulatory actions.
Mothers and Children Study in Taiyuan, China : This is a multi-level research program in Taiyuan to monitor the benefits of broader policy reforms to reduce the burden of pollution. At the individual/molecular level, with our local research partners in China, four serial prospective cohorts of pregnant women and their newborns in Taiyuan have been enrolled in two-year intervals (2009, 2011, 2013, 2016), during a time of rapid policy change. By doing so, we are able to assess the effectiveness of those policy changes in reducing air pollution, specifically PAH, and estimate the health and neurodevelopmental benefits to children in Taiyuan. In addition to this molecular epidemiologic research, at the population level, we are tracking the impacts on environmental quality and population health of broad government actions in Taiyuan to reduce energy-related environmental pollution. The government has instituted measures in the area including shutting down power plants, industrial pollution clean-up initiatives, encouraging innovative technological developments, and holding local leaders responsible for the pollution emitted in their jurisdictions. In August 2014, we published a manuscript in Environment International that documented the direct benefits of government policies enacted in Taiyuan over ten years (2000-2009) on air quality, population health, and economic measures. The estimated cost savings are 3.8 billion Yuan (or 618 million USD) from the reduction of air-pollution-related morbidity and mortality. As our work continues, we anticipate that we will show increasing benefits as pollution is further reduced. The Taiyuan Study will continue to be a valuable case study for other areas of China and the world, prompting action on fossil fuel.
Urban Health Activities
Columbia Center for Children's Environmental Health: The Columbia Center for Children's Environmental Health (CCCEH) conducts community-based research in the United States and overseas to study the health effects of prenatal and early postnatal exposures to common urban pollutants. The overall aim of the research is to prevent environmentally related disease in children - specifically adverse birth outcomes, asthma, and neurobehavioral impairment. The Center's major studies involve mothers and children in New York City, including Northern Manhattan and the WTC area, Krakow, Poland, and Chongqing and Shanxi in China. Together, these studies provide a unique opportunity to assess the effects of environmental toxicants on children's health and development across a wide range of exposure levels, ethnicities and socioeconomic strata. The research is also assessing the impacts on children's health of fossil fuel- related climate change and air pollution and the benefits of intervention.
Mother's and Children Study in Northern Manhattan: The research study, which began in 1998, examines the health effects of exposure in pregnant women and babies to air pollutants such as vehicle exhausts, commercial fuel burning, tobacco smoke, residential pesticides, flame retardants, chemicals in plastics, and cockroach and mouse allergens. The study focuses on a sample of 700 low-income mothers of color and their children living in the New York City neighborhoods of Washington Heights, Harlem, and the South Bronx, where rates of asthma are the highest in the nation, and rates of low birth weight are higher than in the rest of New York City. African Americans and Latinos in these communities also represent high-risk groups for adverse birth outcomes, impaired development, and some types of cancer. Through this research, CCCEH investigators have found links between prenatal exposure to common environmental pollutants and children's risk of developmental delay, behavioral problems, obesity, asthma, and cancer.
Healthy Home Healthy Child Community Education Campaign: CCCEH is dedicated to raising public awareness of the health risks to children exposed to common air pollutants as well as methods for minimizing risk. Investigators work closely with a Community Advisory Board of eight community-based health service and environmental advocacy organizations to deliver practical information to local community residents in an effort to increase community awareness of environmental hazards and alert families to methods they can use to protect children from toxicants in the home. This award-winning community education campaign, Healthy Home Healthy Child, is produced in English and Spanish. Information is disseminated through workshops with parents living in Washington Heights, Harlem, and the South Bronx, community conferences in which CCCEH scientific investigators present research results, and low-literate print materials distributed to families via local pediatric and obstetric clinics and private practices, community-based organizations, businesses, and houses of worship. This information is also shared with the broader general public through the Center's web site (www.ccceh.org) and popular media coverage (television, radio, and print) of newly released research findings. The Center's lead community partner organization is West Harlem Environmental Action (WE ACT). In 2012, CCCEH and WEACT worked together to expand the campaign with a holistic method that broadens the focus from a single exposure or health outcome approach. In July 2013, CCCEH completed a set of 6 bilingual (English and Spanish) educational materials utilizing the CCCEH's new focus on providing holistic strategies to reduce exposure to a range of environmental toxicants rather than focusing on one chemical or health outcome. CCCEH has actively distributed these materials to the Northern Manhattan and South Bronx community through our CASB members, local nonprofit organizations and direct outreach. Since September 2013, the Center has distributed over 11,000 HHHC holistic campaign brochures. Additionally, we have developed a system for tracking the number of brochures distributed, what organizations make the request, and their intended use. This system allows us to better understand the reach of our materials and how they are being utilized in the community.