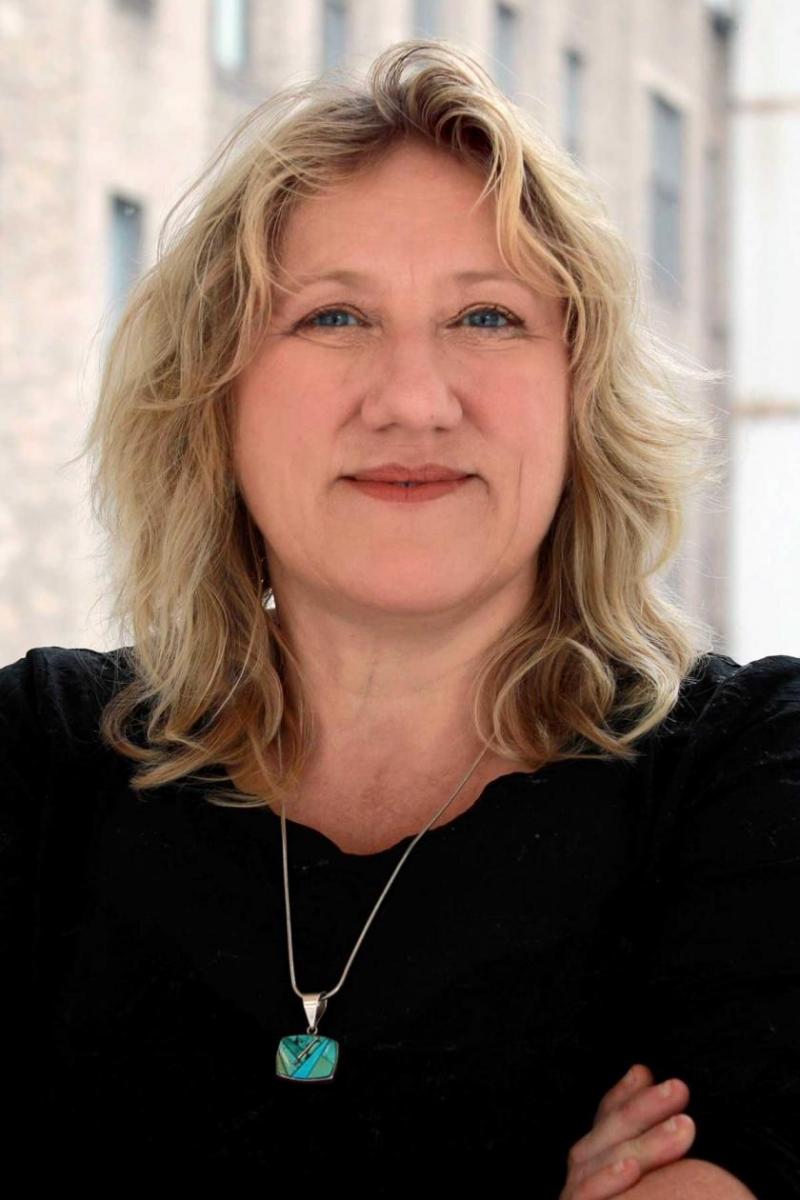 Overview
Dr. Emmanuelle Passegué, Ph.D. is the Alumni Professor of Genetics & Development and the Director of the Columbia Stem Cell Initiative (CSCI) at Columbia University Irving Medical Center (CUIMC) in New York City. Dr. Passegué received her Ph.D. from the University Paris XI (France), and trained with Dr. Erwin Wagner (Institute for Molecular pathology, Vienna, Austria) and Dr. Irv Weissman (Stanford University, USA) before joining the University of California San Francisco (UCSF) in 2005. Dr. Passegué was a Professor of Medicine in the Hematology/Oncology Division and the Eli and Edythe Broad Center for Regenerative Medicine and Stem Cell Research at UCSF until 2016 before joining CUIMC in January 2017. Her research investigates the biology of blood-forming hematopoietic stem cells in normal and deregulated contexts such as hematological malignancies and physiological aging. Dr. Passegué has received a number of awards and prizes including a Scholar Award from the Lymphoma and Leukemia Society, an Outstanding Investigator Award from the NHLBI, and the 2019 William Dameshek Prize from the American Society of Hematology.
Academic Appointments
Alumni Professor of Genetics and Development(in Rehabilitation and Regenerative Medicine)
Administrative Titles
Director, Columbia Stem Cell Initiative
Credentials & Experience
Honors & Awards
2019 -William Dameshek Prize, American Society of Hematology (ASH)

2017 - NHLBI Outstanding Investigator Award
2014 - Glenn Award for Research on the Biological Mechanisms of Aging
2014 - McCulloch and Till Lectureship Award (ISEH)
2012 - Leukemia and Lymphoma Society (LLS) Scholar Award
2009 - California Institute of Regenerative Medicine (CIRM) New Faculty Award
2008 - Rita Allen Scholar Award
2007 - American Society of Hematology (ASH) Scholar Award
Research
Hematopoiesis & Hematopoietic Stem Cell Biology
Our laboratory studies how hematopoietic stem cells (HSC) regulate blood production during the lifetime of an ever-changing organism. This fundamental question is central to tissue development, maintenance and regeneration, and has implications for every aspect of adult physiology ranging from response to stress, development of diseases, and biology of aging. We are interested in identifying the mechanisms that control HSC activity in normal and a range of deregulated conditions, with the goal of identifying affected genes and pathways that could be used to develop new therapies to treat human myeloid malignancies and help combat physiological aging. Towards this end, we are employing a variety of cross-disciplinary approaches using mouse models and human samples.
Research Interests
Hematopoietic stem cell biology
Myeloid malignancies
Stem cells in tissue homeostasis and aging
Selected Publications
Yamashita M, Dellorusso PV, Olson OC,Passegué E.Dysregulated haematopoietic stem cell behaviour in myeloid leukaemogenesis(link is external and opens in a new window).Nat Rev Cancer. 2020 May 15. doi: 10.1038/s41568-020-0260-3. Online ahead of print.PMID:32415283Review.
Olson OC, Kang YA,Passegué E.Normal Hematopoiesis Is a Balancing Act of Self-Renewal and Regeneration(link is external and opens in a new window).Cold Spring Harb Perspect Med. 2020 Jan 27:a035519. doi: 10.1101/cshperspect.a035519. Online ahead of print.PMID:31988205
Kang YA, Pietras EM,Passegué E.Deregulated Notch and Wnt signaling activates early-stage myeloid regeneration pathways in leukemia.(link is external and opens in a new window)J Exp Med. 2020 Mar 2;217(3):jem.20190787. doi: 10.1084/jem.20190787.PMID:31886826
Cable J, Fuchs E, Weissman I, Jasper H, Glass D, Rando TA, Blau H, Debnath S, Oliva A, Park S, Passegué E, Kim C, Krasnow MA.Ann.Adult stem cells and regenerative medicine-a symposium report(link is external and opens in a new window).N Y Acad Sci. 2020 Feb;1462(1):27-36. doi: 10.1111/nyas.14243. Epub 2019 Oct 26.PMID:31655007Free PMC article.
Yamashita M and Passegué E.TNF-a Coordinates Hematopoietic Stem Cell Survival and Myeloid Regeneration.(link is external and opens in a new window)Cell Stem Cell 25, 1-16 2019 September
Verovskaya E, Dellorusso P, and Passegué E.Losing Sense of Self and Surroundings: Hematopoietic Stem Cell Aging and Leukemic Transformation.Trends in Molecular Medicine. 25 (6): 494-515, 2019 June.
Gaillard C, Surianarayanan S, Bentley T, Warr MR, Fitch B, Geng H, Passegué E, de Thé H, Kogan SC. Identification of IRF8 as a potent tumor suppressor in murine acute promyelocytic leukemia. Blood Adv., 2(19):2462-2466, 2018.
Leeman DS, Hebestreit K, Ruetz T, Webb AE, McKay A, Pollina EA, Dulken BW, Zhao X, Yeo RW, Ho TT, Mahmoudi S, Devarajan K, Passegué E, Rando TA, Frydman J, Brunet A. Lysosome activation clears aggregates and enhances quiescent neural stem cell activation during aging. Science, 359:1277-1283, 2018.
Hérault A, Binnewies M, Leong S, Calero-Nieto FJ, Zhang SY, Kang Y-A, Wang X, Pietras E, Chu SH, Barry-Holson K, Armstrong S, Göttgens B, Passegué E. Myeloid progenitor cluster formation drives emergency and leukemic myelopoiesis.Nature, 544:53-58, 2017.
Ho TT, Warr MR, Adelman E, Lansinger O, Flach J, Verovskaya E, Figueroa ME, Passegué E. Autophagy maintains metabolism and functional activity of a subset of aged hematopoietic stem cells. Nature, 543:205-210, 2017.
Pietras M, Mirantes-Barbeito C, Fong S, Loeffler D, Kovtonyuk LV, Zhang SY, Lakshminarasimhan R, Chin CP, Techner J-M, Will B, Nerlov C, Steidl U, Manz MG, Schroeder T, Passegué E. Interleukin-1 drives hematopoietic stem cells towards precocious myeloid differentiation at the expense of self-renewal. Nat Cell Biol, 18:607-618, 2016.
Pietras E*, Reynaud D*, Carlin D, Calero-Nieto FJ, Kang YA, Leavitt AD, Stuart JM, Göttgens B, Passegué E. Functionally distinct subsets of lineage-biased multipotent progenitors control blood production in normal and regenerative conditions. Cell Stem Cell, 17:35-46, 2015. (*equal contribution)
Flach J, Bakker ST, Mohrin M, Conroy PC, Pietras EM, Reynaud D, Alvarez S, Diolaiti ME, Ugarte F, Forsberg EC, Le Beau MM, Stohr BA, Méndez J, Morrison CG, Passegué E. Replication stress is a potent driver of functional decline in aging hematopoietic stem cells. Nature, 512:198-202, 2014.
Pietras EM, Lakshminarasimhan R, Techner JM, Fong S, Flach J, Binnewies M, Passegué E. Re-entry into quiescence protects hematopoietic stem cells from the killing effect of chronic exposure to type I interferons.J Exp Med, 211:245-262, 2014.
Schepers K, Pietras EM, Reynaud D, Flach J, Binnewies M, Garg T, Wagers AJ, Hsiao EC, Passegué E. Myeloproliferative neoplasia remodels the endosteal bone marrow niche into a self-reinforcing leukemic niche. Cell Stem Cell, 13:285-299, 2013.
Warr MR, Binnewies M, Flach J, Reynaud D, Garg T, Malhotra R, Debnath J, Passegué E. FOXO3A directs a protective autophagy program in haematopoietic stem cells.Nature, 494:323-327, 2013.
Reynaud D, Pietras EM, Barry-Holson K, Mir A, Binnewies M, Jeanne M, Sala-Torra O, Radich JP, Passegué E. IL-6 controls leukemic multipotent progenitor cell fate and contributes to chronic myelogenous leukemia development. Cancer Cell, 20:661-673, 2011.
Mohrin M, Bourke E, Alexander D, Warr M, Barry-Holson K, LeBeau M, Morrison CG, Passegué E. Hematopoietic stem cell quiescence promotes error prone DNA repair and mutagenesis.Cell Stem Cell, 7:174-485, 2010.