Daniel Belsky, PhD
Associate Professor of Epidemiology (in the Robert N. Butler Columbia Aging Center)
On the web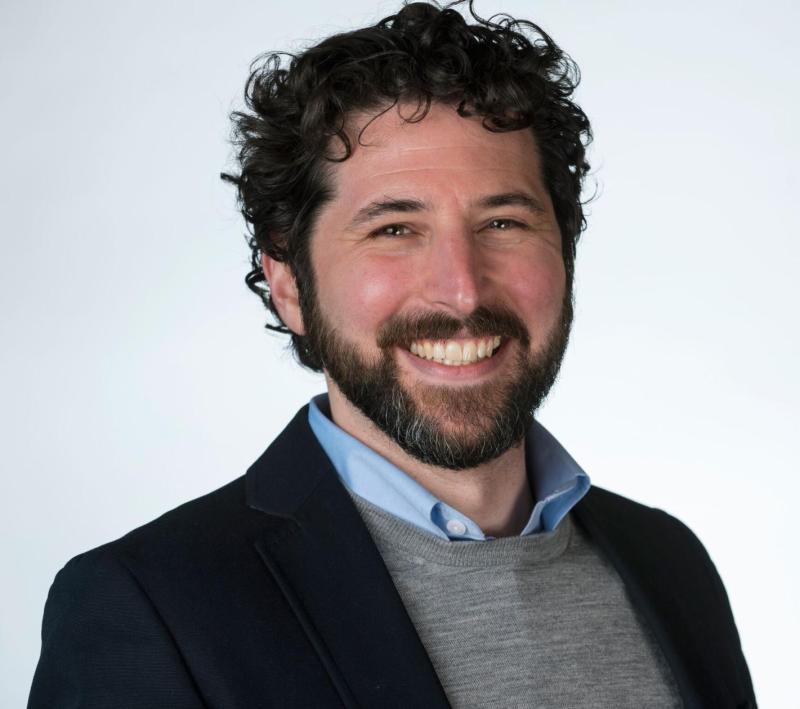 Overview
Dr.  Belsky's research sits at the intersection of public health, population & behavioral sciences, and genomics. His studies seek to understand how genes and environments combine to shape health across the life course. The goal of Dan's work is to reduce social inequalities in aging outcomes in the US and elsewhere.
Dan's focus for the past several years has been on development and evaluation of methods to quantify the pace and progress of biological process of aging in young, mid-life, and older-adult humans and the application of these methods to study (1) how life-history and social factors contribute to individual differences in healthy aging; and (2) whether and how aging processes can be modified by intervention. With collaborators Terrie Moffitt and Avshalom Caspi he originated the Pace of Aging method to quantify the aging process from longitudinal analysis of human physiology and recently translated this method into a DNA-methylation blood test that can be implemented from a single time point of data collection. He is principal investigator of NIH-funded projects to test how caloric restriction may slow or reverse aging-related changes to the genome (CALERIE), to understand long-term impacts of in-utero famine exposure on biological aging (Dutch Hunger Winter Family Study, with Bertie Lumey), and to test the potential of anti-poverty policy intervention to slow biological aging (MyGoals for Healthy Aging, with Peter Muennig). Dan's work has received international attention, including by the Wall Street Journal, Washington Post, and Guardian newspapers, and appeared in outlets including PNAS, Nature Human Behaviour, Nature Aging, the JAMA journals, Lancet Respiratory Medicine, and top journals in epidemiology and gerontology. Since 2020, he has been named an ISI highly-cited researcher. (current CV)

Academic Appointments
Associate Professor of Epidemiology (in the Robert N. Butler Columbia Aging Center)
Administrative Titles
Faculty, Robert N. Butler Columbia Aging Center
Credentials & Experience
Education & Training
BA, 2002 Swarthmore College
PhD, 2012 University of North Carolina at Chapel Hill Gillings School of Public Health
Editorial Boards
Journals of Gerontology
Demography
Honors & Awards
ISI Highly Cited Researcher 2020-present
Neal Miller New Investigator Award, Academy of Behavioral Medicine Research
Fellow, CIFAR CBD Network
Early Career Fellow, Jacobs Foundation
Young Scholar, Jacobs Foundation
Butler Williams Scholar, NIA
Research
Research Interests
Aging
Biostatistical Methods
Chronic disease
Community Health
Genetics
Selected Publications
Waziry R¶#, Ryan CP¶#, Corcoran DL, Graf G#, Huffman KM, Kobor MS, Kothari M#, Kraus VB, Kraus WE, Lin DTS, Pieper CF, Ramaker ME, Bhapkar M, Das SK, Ferrucci L, Hastings WJ, Kebbe M, Parker DC, Racette SB, Shalev I, Schilling B, Belsky DW*. Effect of Long-Term Caloric Restriction on DNA Methylation Measures of Biological Aging in Healthy Adults: CALERIE™ Trial Analysis. Nature Aging, 3(3):248-257, 2023. PMC10148951
Belsky DW*, Caspi A, Corcoran DL, Sugden K, Poulton R, Arseneault L, Baccarelli A, Chamarti K, Gao X, Hannon E, Harrington HL, Houts R, Kothari M#, Kwon D#, Mill J, Schwartz J, Vokonas P, Wang C, Williams B, Moffitt TE. DunedinPACE: A DNA methylation biomarker of the Pace of Aging. eLife, 11:e73420, 2022. PMC7282814
Graf GH¶#, Zhang Y¶#, Domingue B, Harris KM, Kothari M#, Kwon D#, Muennig PA, Belsky DW*. Social mobility and biological aging among older adults in the United States. PNAS Nexus, 1(2):pgac029, 2022. PMC9123172
Crowe CL#, Domingue BW, Graf GH#, Keyes KM, Kwon D#, Belsky DW*. Associations of Loneliness and Social Isolation with Healthspan and Lifespan in the US Health and Retirement Study. Journals of Gerontology, Series A: Medical Sciences, 76(11):1997-2006. PMC8514074
Graf GH#, Crowe CL#, Kothari M#, Kwon D#, Manly JJ, Turney IC, Valeri L, Belsky DW*. Testing Black-White disparities in biological aging in older adults in the United States: Analysis of DNA methylation and blood chemistry methods. American Journal of Epidemiology, 191(4):613-25. PMC9077113
Belsky DW*, Moffitt TE, Cohen AA, Corcoran DL, Levine ME, Prinz J, Schaefer J, Sugden K, Williams B, Poulton R, Caspi A. Telomere, epigenetic clock, and biomarker-composite quantifications of biological aging: Do they measure the same thing? American Journal of Epidemiology, 187(6):1220-1230, 2018 (published online November 2017). PMC6248475
Belsky DW*, Huffman K, Pieper C, Shalev I, Kraus W. Change in the Rate of Biological Aging in Response to Caloric Restriction: CALERIE Biobank Analysis. Journals of Gerontology A: Biological Sciences, 12;73(1):4-10, 2017. PMC5861848
Belsky DW*, Caspi A, Kraus W, Cohen HJ, Ramrakha S, Poulton R, Moffitt TE. Impact of early personal-history characteristics on the Pace of Aging: Implications for clinical trials of therapies to slow aging and extend healthspan. Aging Cell, 16(4):644-651, 2017 PMC5506399.
Belsky DW*, Caspi A, Houts R, Corcoran D, Cohen HJ, Danese A, Harrington HL, Israel S, Levine M, Schaefer J, Sugden K, Williams B, Yashin AI, Poulton R, Moffitt TE. Quantification of biological aging in young adults. Proceedings of the National Academy of Sciences (Plus) USA. 112(30):E4104-4110, 2015. PMC4522793
Belsky DW*, Caspi A, Arseneault L, Corcoran D, Houts R, Moffitt TE, Prinz J, Sugden K, Wertz J, Williams BS, Odgers CL. Genetics and the geography of health, behavior, and attainment. Nature Human Behaviour, 3(6):576-586, 2019. PMC6565482
Belsky DW¶*, Domingue BD¶, Weedow R, Arseneault L, Boardman J, Caspi A, Conley DC, Fletcher J, Freese J, Herd P, Moffitt TE, Poulton R, Sicinski K, Wertz J, Harris KM. Genetic analysis of social-class mobility in five longitudinal studies. Proceedings of the National Academy of Sciences (Plus) USA, 115(31):E7275-84, 2018. PMC29987013
Global Health Activities
PROMENTA: The PROMENTA Research Center aims to provide answers to three central questions in mental health, well-being, and drug use research: -What processes lead to poor and good mental health, and how? -How do social and geographic inequalities in mental health arise? -How can we develop, tailor, and evaluate effective interventions in communities to promote good mental health? To address these questions, we examine sources of mental health on a variety of levels, such as genetic risk, neuro-cognitive development, the psychosocial environment, and the socio-cultural and political context.