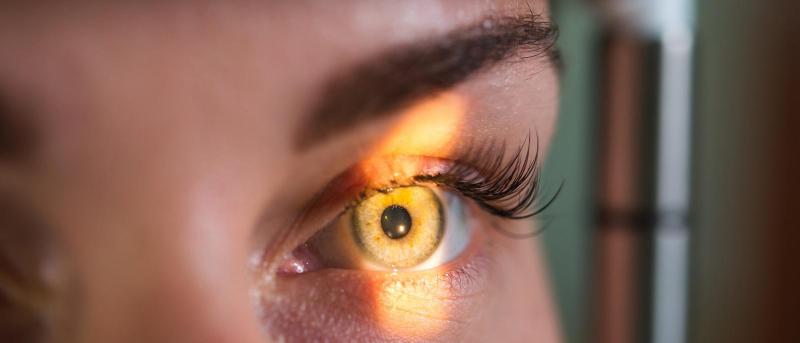 Clinical Trial Reports Promising New Immunotherapy for Advanced Eye Cancer
Uveal melanoma is a rare cancer affecting about 3,300 people in the U.S. this year. Up to half of patients with this cancer will develop metastatic disease, which predominantly spreads to the liver and has a poor prognosis for patients at this stage. More recently, physicians and researchers have been investigating newer immunotherapies and targeted therapies for better results. 
A phase 2 clinical trial, focused on patients with previously treated metastatic uveal melanoma, studied the safety and efficacy of a newly approved immunotherapy drug, tebentafusp. For uveal melanoma patients with prior treatment, the one-year overall survival rate historically has been 37% with a median overall survival of 7.8 months. Results of this new phase 2 trial demonstrate a longer one-year overall survival rate of 62% and median overall survival of 16.8 months.
The findings of the multi-center study, co-led by Richard Carvajal, MD, professor of medicine at Columbia University Vagelos College of Physicians and Surgeons, appeared Oct. 13 in Nature Medicine.
The study involved 127 patients who were all previously treated for the cancer after it had spread. The participants were enrolled between January and December 2017 in 26 study centers in five countries—Canada, Germany, Spain, United Kingdom, and the U.S. Of the 127, 42% remained in the study and 58% were reported to have ended the study, unrelated to treatment with the drug or severe adverse effects. Consistent with what was observed in the phase 1 study, treatment-related side effects, including skin rash and cytokine release syndrome experienced by the majority of patients, generally occurred early in the course of treatment and reduced or improved with repeated dosing.
"The clinical development of tebentafusp has provided our patients with advanced uveal melanoma a promising therapy, extending survival far beyond what was previously achievable with standard available therapies," says Dr. Carvajal, who co-leads the Precision Oncology and Systems Biology research program at the Herbert Irving Comprehensive Cancer Center (HICCC) and directs experimental therapeutics at Columbia University Irving Medical Center. 
The trial also found that treatment with tebentafusp resulted in decreased levels of circulating tumor DNA (ctDNA) after treatment, even when imaging showed patients' tumor size/shape were unchanged, and this decrease correlated with improved outcomes.
"CT or MRI imaging scans are what we use now for decision making but what we've found is that ctDNA may be more predictive of the overall survival benefit than scans with this drug," adds Dr. Carvajal. In next steps, Dr. Carvajal and collaborators plan to further study this observation in additional trials.
References
Carvajal RD, Butler MO, Shoushtari AN, Hassel JC, Ikeguchi A, Hernandez-Aya L, Nathan P, Hamid O, Piulats JM, Rioth M, Johnson DB, Luke JJ, Espinosa E, Leyvraz S, Collins L, Goodall HM, Ranade K, Holland C, Abdullah SE, Sacco JJ, Sato T. Clinical and molecular response to tebentafusp in previously treated patients with metastatic uveal melanoma: a phase 2 trial. Nat Med. 2022 Oct 13. doi: 10.1038/s41591-022-02015-7. Epub ahead of print. PMID: 36229663.