50th Anniversary Symposium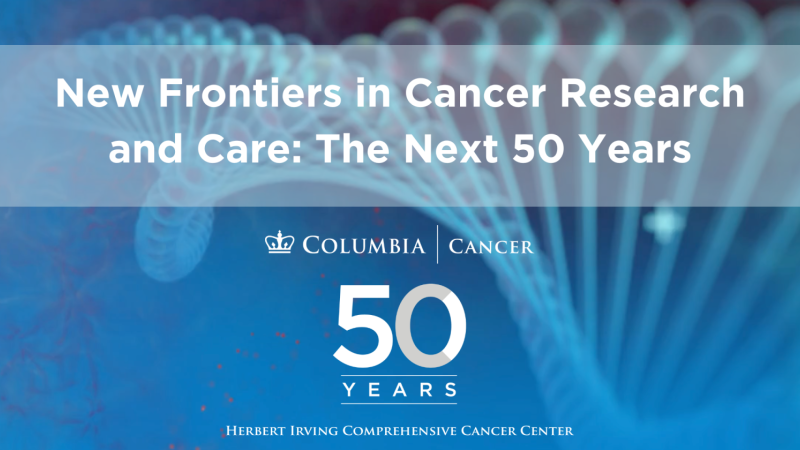 Join the Herbert Irving Comprehensive Cancer Center (HICCC) this fall for a special symposium in recognition of our 50th anniversary of NCI designation. This symposium will feature keynote addresses from Margaret Foti, PhD, MD (hc), Chief Executive Officer of the American Association for Cancer Research and Ned Sharpless, MD, former Director of the National Cancer Institute, along with remarks from present and past directors of the HICCC and a series of talks from leading HICCC members about the future of cancer research and care at Columbia.
Please join us for this symposium on September 15th and an evening reception following the event.
Longtime patient advocates Desirée A.H. Walker and Anne Marie Mercurio weigh in on the growing importance of advocacy in advancing research and care.

Expert geneticist Dr. Wendy Chung takes us through the ever-evolving genetics landscape and its revolutionary impact in cancer.

In this new content series, Reflections, Dr. Lisa A. Kachnic discusses advances in radiation oncology and the innovation happening now that will have a direct impact on patient care.