50th Anniversary Symposium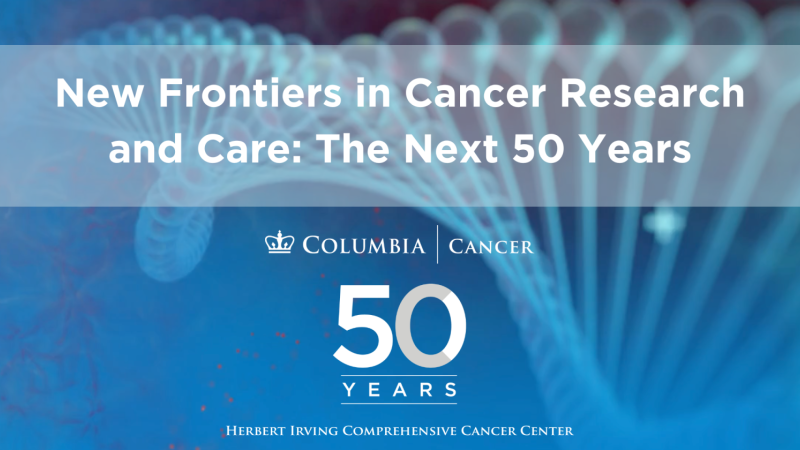 On behalf of the HICCC, thank you to all members of our community who attended our 50th Anniversary Symposium. We would like to give special thanks to all of our speakers for their innovative ideas and kind remarks:
Norman E. "Ned" Sharpless, MD
Margaret Foti, PhD, MD (hc)
Council Member Carmen De La Rosa
Katrina Armstrong, MD
Laureen Hill, MD, MBA
Gordana Vunjak-Novakovic, PhD
Lisa A. Kachnic, MD
Andrea Califano, Dr
Mary Beth Terry, PhD
Fay Kastrinos, MD
Andrea Baccarelli, PhD
Adana Llanos, PhD, MPH
Desirée A.H. Walker
Anne Marie Mercurio
As cancer research continues to evolve, engagement across diverse domains of expertise has become essential for real progress.

Longtime patient advocates Desirée A.H. Walker and Anne Marie Mercurio weigh in on the growing importance of advocacy in advancing research and care.

Expert geneticist Dr. Wendy Chung takes us through the ever-evolving genetics landscape and its revolutionary impact in cancer.

In this new content series, Reflections, Dr. Lisa A. Kachnic discusses advances in radiation oncology and the innovation happening now that will have a direct impact on patient care.