Message from the Director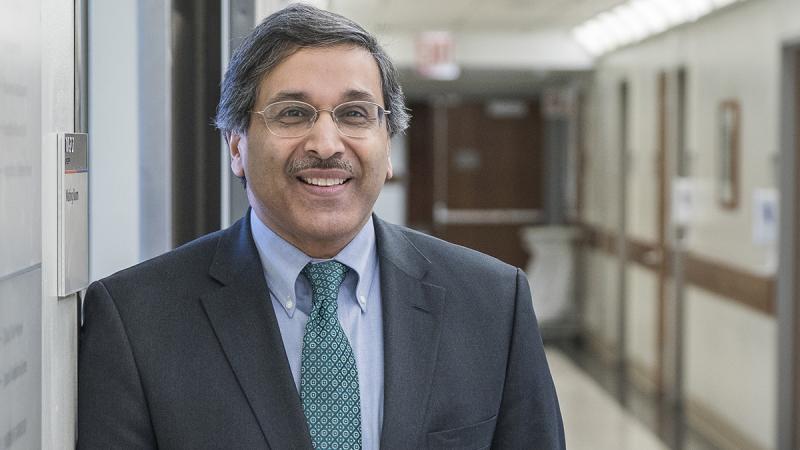 The Herbert Irving Comprehensive Cancer Center (HICCC) is dedicated to discovering, designing, and delivering innovative cancer care and research for all those affected by cancer. Each day, our clinicians, researchers, and staff work toward our vision of discovering cancer's end.
In August 2020, the HICCC was competitively renewed again as a designated Comprehensive Cancer Center by the National Cancer Institute (NCI), the largest funder of cancer research in the world. The redesignation comes with a five-year support grant of $26.5 million—an increase of nearly 40% in funding over the previous support grant. The HICCC was one of the original NCI designated cancer centers in 1971, and this most recent renewal marks more than 40 years since the HICCC has maintained its status as a comprehensive cancer center, reaffirming our place among the top cancer centers in the United States.
The HICCC is immersed in an exceptional environment of patient care, community engagement and outreach, biomedical research, and education and training. Columbia's Vagelos College of Physicians and Surgeons was ranked fifth in the nation for total NIH funding for the federal fiscal year 2020. Nature Index ranked Columbia University Irving Medical Center as the #2 health care institution in the world for scientific research in 2020, a reflection of the quality and impact of our research publications in leading journals. We take equal pride in NewYork-Presbyterian Hospital's ranking as the #4 hospital in the nation in the 2020 U.S. News and World Report.
When COVID-19 hit our city and our hospital in the spring of 2020, our community sprang into action. We have seen nothing short of heroism from our nurses, physicians, advanced practice providers, respiratory therapists, lab techs, phlebotomists, environmental health and safety workers, and countless other frontline health care staff working around the clock. Our patients have remained our steadfast priority, and every day, our faculty and staff put themselves directly in harm's way to provide top care to anyone walking through our doors. We will never be able to say thank you enough to all of the first responders to this global crisis.
Our research community also mounted a remarkable response to the pandemic. Our members are involved in a variety of innovative projects geared to discover new ways to treat or protect against the virus. From developing an app to help track and predict new COVID-19 hotspots, to finding ways to rapidly test hundreds of potential therapies, to launching a biobank resource across CUIMC, to deploying a "crack team" of scientist volunteers across the medical center, our HICCC members have worked hand-in-hand with COVID-19 relief efforts across Columbia and NewYork-Presbyterian.
Now, more than ever, we remain committed to our mission to reducing the burden of cancer for  our patients, our community, and the world.
Sincerely,
Anil K. Rustgi, MD
Herbert and Florence Irving Professor of Medicine; Director, Herbert Irving Comprehensive Cancer Center