Message from the Director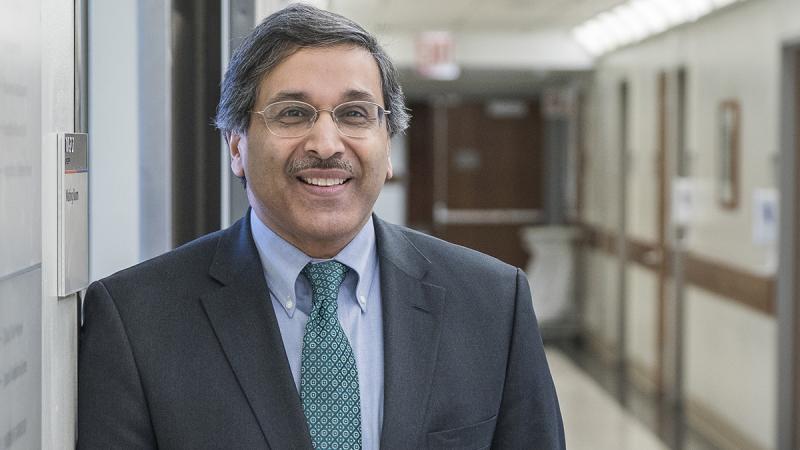 The Herbert Irving Comprehensive Cancer Center (HICCC) is dedicated to discovering, designing, and delivering innovative cancer care and research for all those affected by cancer. Each day, our clinicians, researchers, trainees and staff work toward our vision of discovering cancer's end.
The HICCC is immersed in an exceptional environment of patient care, community engagement and outreach, biomedical research, and education and training. Columbia University and Columbia University Irving Medical Center are consistently ranked among the top institutions for research, education, and training in the country. NewYork-Presbyterian Hospital is ranked among the best hospitals in the nation by U.S. News & World Report's Best Hospitals, and has a 250-year legacy of outstanding care and medical breakthroughs.
This year marks our 50th anniversary as one of the first cancer centers in the United States designated by the National Cancer Institute as a part of the National Cancer Act of 1971. Our cancer center has been a beacon of cancer research, care, and education in our community for more than a century,  when Columbia university established the Crocker Special Research Fund to oversee cancer research, with a radical mission at the time to cure cancer.
Today, the HICCC spans six schools and 35 departments across Columbia. We have more than 250 members and associate members, including more than two dozen faculty who have been inducted into the National Academy of Sciences and/or the National Academy of Medicine. In 2020, the National Cancer Institute renewed our comprehensive designation through 2025, with outstanding merit and a 40% increase in funding.
We're advancing the next 50 years of cancer research, care, and prevention; from using genomics to find the right treatment for each patient's unique cancer and biology, to applying artificial intelligence to better diagnose and treat cancer, to harnessing the power of your own immune system to fight cancer, to partnering with our communities and patients to bring cancer education, research and care to groups that are historically underserved.
The opportunities now to change the landscape of cancer - how we research it, treat it, and prevent it, are remarkable. And we are making huge strides in ending cancer, for good, right here at the Herbert Irving Comprehensive Cancer Center.
Sincerely,
Anil K. Rustgi, MD
Herbert and Florence Irving Professor of Medicine; Director, Herbert Irving Comprehensive Cancer Center