Mark L. Heaney, MD
Virtual Visits/Telehealth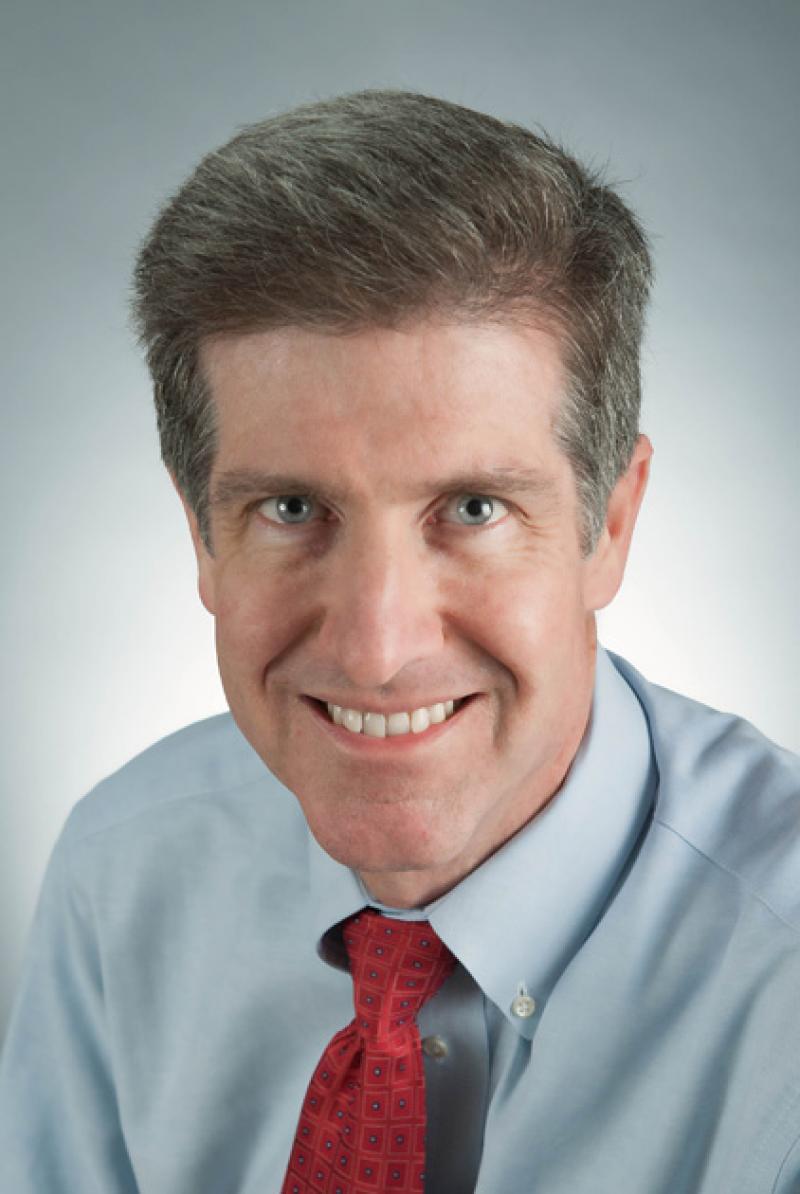 Overview
Mark Heaney received his undergraduate education at Harvard and graduate education at the University of Virginia where he received an M.D. and a Ph.D. in microbiology. After Internal Medicine residency at SUNY Stony Brook, he had fellowship training in Hematology and Medical Oncology at Memorial Sloan-Kettering Cancer Center. Dr. Heaney subsequently joined the faculty at Memorial Sloan-Kettering Cancer Center. As a member of the Leukemia Service for nearly 20 years, Dr. Heaney continued laboratory research, initially studying the cell surface receptors that govern white blood cell development and leukemia cell growth. More recently, he has focused on metabolic differences between leukemia cells and normal cells that can provide insight into how leukemias behave in the individual patient and how they respond to treatment. His finding that vitamin C has the potential to blunt the beneficial effects of chemotherapy has been widely cited.Dr. Heaney has also been an active clinical investigator. He has been the Principal Investigator of many clinical trials that have aimed at developing new treatments for leukemia. In particular, he has focused on new treatments of the myeloproliferative neoplasms, primary myelofibrosis, polycythemia vera and essential thrombocythemia, but has also studied new treatments for chronic myeloid leukemia, mastocytosis and Langerhans cell histiocytosis in keeping with his clinical expertise in rare blood cancers.Dr. Heaney joined the faculty at CUMC in January, 2013. He has continued his commitment to caring for patients with blood cancers, developing new treatments including cutting edge clinical trials, and laboratory research that concentrates on translating discoveries from the bench to the bedside. He also renewed his investment in medical education, becoming Director of the Hematology and Medical Oncology Fellowship Program in 2014.
Areas of Expertise / Conditions Treated
Acute Leukemia
Acute Lymphocytic Leukemia
Acute Myelogenous Leukemia
Acute Myeloid Leukemia
Aplastic Anemia
Chronic Leukemia
Chronic Lymphocytic Leukemia
Chronic Lymphoid Leukemia
Chronic Myelogenous Leukemia
Essential Thrombocythemia
Hairy Cell Leukemia
Hematologic Malignancy
Histiocytosis
Immune Thombocytopenic Purpura
Large Granular Lymphocytic Leukemia
Lymphoblastic Leukemia
Myelodysplastic Syndrome
Myelofibrosis
Myeloproliferative Disease
Polycythemia Vera
Waldenstrom's Macroglobulinemia
Academic Appointments
Associate Professor of Medicine at CUMC
Hospital Affiliations
NewYork-Presbyterian / Columbia University Irving Medical Center
NewYork-Presbyterian Lawrence Hospital
Schedule an Appointment
Virtual Visits/Telehealth
Virtual Visits allow you to connect with your provider from the comfort, convenience, and safety of your own home.
New and Existing Patients:
Connect Patient Portal
For existing patients, login to make an appointment, view documentation or contact your care provider.
Location(s)
161 Fort Washington Avenue
Insurance Accepted
Aetna
Aetna Signature Administrators
EPO
HMO
Medicare Managed Care
NYP Employee Plan
NY Signature
POS
PPO
Student Health
Affinity Health Plan
Essential Plan
Medicaid Managed Care
AgeWell
Medicare Managed Care
Special Needs
Cigna
EPO
Great West (National)
HMO
POS
PPO
Emblem/GHI
Medicare Managed Care
PPO
Emblem/HIP
ConnectiCare
EPO
Essential Plan
HMO
Medicaid Managed Care
Medicare Managed Care
POS
PPO
Select Care (Exchange)
Vytra
Empire Blue Cross/Blue Shield
EPO
HMO
Medicare Managed Care
PPO
Empire Blue Cross Blue Shield HealthPlus
Child/Family Health Plus
Essential Plan
Medicaid Managed Care
Fidelis Care
Child/Family Health Plus
Essential Plan
Medicaid Managed Care
Medicare Managed Care
Healthfirst
Child/Family Health Plus
Leaf (Exchange)
Medicaid Managed Care
Medicare Managed Care
Medicare
Railroad
Traditional Medicare
MVP Health Care
Child/Family Health Plus
Essential Plan
HMO
Medicaid Managed Care
UnitedHealthcare
Compass (Exchange)
Empire Plan
HMO
Medicaid (Community Plan)
Medicare Managed Care
POS
PPO
VNSNY CHOICE
Medicare Managed Care
SelectHealth
Special Needs
WellCare
Medicaid Managed Care
Medicare Managed Care
*Please contact the provider's office directly to verify that your particular insurance is accepted.
Credentials & Experience
Education & Training
MD, University of Virginia School of Medicine
Medical Doctor (MD), New York Presbyterian Hospital
Residency: Stonybrook University Hospital
Fellowship: Memorial Sloan-Kettering Cancer Center
Board Certifications
Hematology
Medical Oncology
Honors & Awards
2014 Fellow, American College of Physicians
2008 Abstract Reviewer and Oral Session Chair, ASH Annual Meeting
2002 Meet the Professor, ACP-ASIM Annual Meeting
2001 Hematology Fellows Attending Teaching Award, Memorial Sloan-Kettering
1999 Who's Who In America
1998-2001 Translational Research Award, Leukemia and Lymphoma Society
1996-2001 Catherine and Frederick R. Adler Chair for Junior Faculty
1993-1996 NIH Physician Scientist Award
1992 Sloan-Kettering Clinical Scholar, Charles A. Dana Fellow
1990 American Cancer Society Clinical Fellow
Research
We have developed a comprehensive clinical trials portfolio to identify new treatment options for patients with all stages of chronic myeloid leukemias, the myeloproliferative neoplasms and myelodysplastic syndrome. For chronic myeloid leukemia, we have clinical trials that also explore the possibility that treatment might be stopped in patients who achieve a high quality response. Our trials include the use of currently-approved drugs administered in novel ways and new agents, either alone or combined with proven therapies, in an effort to improve responses and/or reduce side effects. We are also partnering with research laboratories, both academic and in the pharmaceutical industry to identify new treatments, particularly in the very rare diseases that I treat that do not have proven therapies. Our clinical trials are used as an adjunct to existing treatments in order to provide patients with treatment options that fit best with the patient's specific needs.
I have also had a long interest in laboratory research focused on the biology of blood cancers. Together with my colleagues we are developing a test that may help identify which patients with chronic blood cancers are more likely to need treatment sooner. We also believe that we can exploit the differences in the biology of the cells in patients with more aggressive disease to identify new targets that will lead to better treatments.
Clinical Trials
Selected Publications
Selected Bibliography (of more than 50):
Heaney ML, Vera JC, Raines MA, Golde DW: Membrane-associated and soluble granulocyte/macrophage-colony-stimulating factor receptor a subunits are independently regulated in HL-60 cells. Proc Natl Acad Sci USA 92:2365-2369, 1995
Heaney ML, Golde DW: Myelodysplasia. New Engl J Med 340:1649-1659, 1999
Niu L, Golde DW, Vera JC, Heaney ML: Kinetic resolution of two mechanisms for high-affinity granulocyte-macrophage colony-stimulating factor binding to its receptor. Blood 94:3748-3753, 1999
Golde DW, Caggiano J, Heaney ML: Cladribine misdosing in hairy cell leukemia: a cause for apparent response failure. Leukemia Lymphoma 43: 365-367, 2002
Brown WE, Coakley FV, Heaney ML: CT of renal involvement by Rosai Dorfman Disease. Abdominal Imaging 27: 214-216, 2002
O'Connor OA, Heaney ML, Schwartz L, Richardson S, Willim R, MacGregor-Cortelli B, Curly T, Moskowitz C, Portlock C, Horwitz S, Zelenetz AD, Frankel S, Richon V, Marks P, Kelly WK.: Clinical experience with intravenous and oral formulations of the novel histone deacetylase inhibitor suberoylanilide hydroxamic acid in patients with advanced hematologic malignancies. J Clin Oncol 24: 166-173, 2006
Paoluzzi L, Gonen M, Gardner JR, Mastrella J, Yang D, Holmlund J, Sorensen M, Leopold L, Manova K, Marcucci G, Heaney ML, O'Connor OA. Targeting Bcl-2 family members with the BH3 mimetic AT-101 markedly enhances the therapeutic effects of chemotherapeutic agents in in vitro and in vivo models of B-cell lymphoma. Blood 111:5350-8, 2008
Heaney ML, Gardner JR, Karasavvas N, Golde DW, Scheinberg DA, Smith EA, O'Connor OA. Vitamin C antagonizes the cytotoxic effects of antineoplastic drugs. Cancer Res. 68:8031-8. 2008
Koppikar K, Abdel-Wahab O, Hedvat C, Marubayashi S, Patel J, Goel A, Kucine N, Gardner JR, Combs AP, Vaddi K, Haley PJ, Burn TC, Rupar M, Bromberg JF, Heaney ML, de Stanchina E, Fridman JS, Levine RL. Efficacy of the JAK2 inhibitor INCB16562 in a murine model of MPLW515L-induced thrombocytosis and myelofibrosis. Blood 115:2919-27, 2010
Mascarenhas J, Heaney ML, Najfeld V, Hexner E, Abdel-Wahab O, Rampal R, Ravandi F, Petersen B, Roboz G, Feldman E, Podoltsev N, Douer D, Levine R, Tallman M, Hoffman R. Proposed criteria for response assessment in patients treated in clinical trials for myeloproliferative neoplasms in blast phase (MPN-BP): Formal recommendations from the post-myeloproliferative neoplasm acute myeloid leukemia consortium. Leuk Res 36:500-4, 201
Heaney ML. Inside Blood: Saving orphans: BRAF targeting of histiocytosis. Blood 121:1487-88, 2013
Mallikaratchy P, Gardner J, Nordstrøm LU, Veomett NJ, McDevitt MR, Heaney ML, Scheinberg DA. A self-assembling short oligonucleotide duplex suitable for pretargeting. Nucleic Acid Ther 23: 289-99, 2013
Soriano G, Heaney M. Polycythemia vera and essential thrombocythemia: new developments in biology with therapeutic implications. Curr Opin Hematol 20:169-75, 2013
Sheth A, Escobar-Alvarez S, Gardner J, Ran L, Heaney ML, Scheinberg DA. Inhibition of human mitochondrial peptide deformylase causes apoptosis in c-myc-overexpressing hematopoietic cancers. Cell Death Dis 5:e1152, 2014
Lau N, Heaney ML (Review) Evaluation of Response to First-Line Treatment for Chronic Myeloid Leukemia: Has Imatinib Been Outperformed? Int J Hematologic Oncol 3:153-168, 2014
Diamond EL, Dagna L, Hyman DM, Cavalli G, Janku F, Estrada-Veras J, Ferrarini M, Abdel-Wahab O, Heaney ML, Scheel PJ, Feeley NK, Ferrero E, McClain KL, Vaglio A, Colby T, Arnaud L, Haroche J. Consensus guidelines for the diagnosis and clinical management of Erdheim-Chester disease. Blood 124:483-92, 2014
Heaney ML. (Review) Sequencing treatment in chronic myeloid leukemia: the first choice may be the hardest. Clin Adv Hematol Oncol 12:502-8, 2014
Heaney ML. (Editorial) Zeroing in on cereblon. Eur J Haematol 2015 (epub ahead of print)